Registration has ended but you are still welcome to join tonight's event via this Zoom link: mit.zoom.us/j/95796530329.
About this event

You are invited to join Ruth Lehmann, President and Director of Whitehead Institute, for a series of virtual dialogues with scientific luminaries from academia, and visionary leaders from the biotech industry.
What trends in science and technology excite them the most? Which innovations have the potential to dramatically impact the way we live and work?
Be a part of the conversation.

Pioneering Medicines and Health Security with Noubar Afeyan
7:00 - 8:00 PM EST
Zoom Link: mit.zoom.us/j/95796530329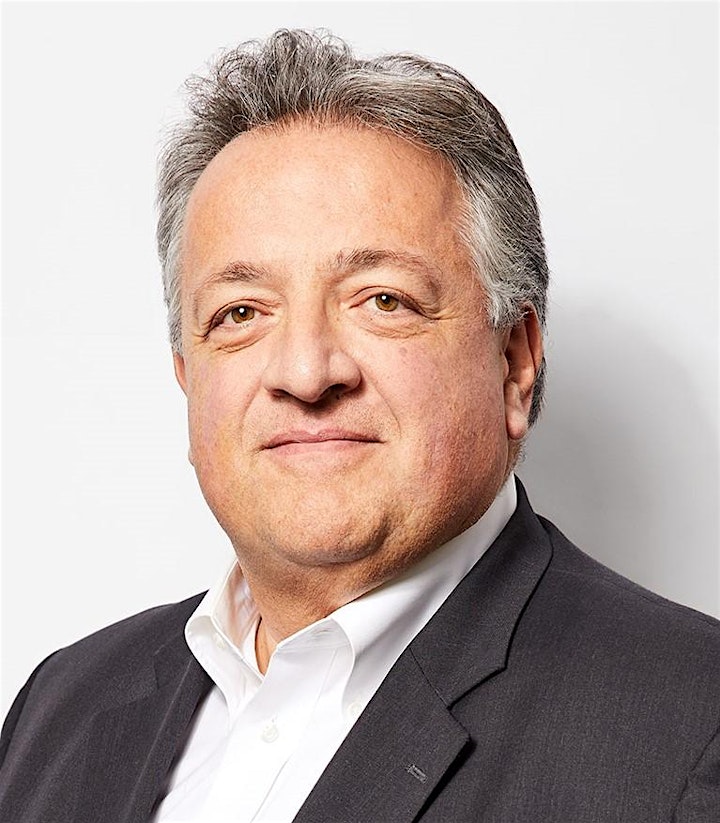 Noubar Afeyan
Founder and CEO, Flagship Pioneering
Dr. Noubar Afeyan is founder and CEO of Flagship Pioneering, an enterprise where entrepreneurially minded scientists invent pioneering solutions to challenges facing human health and sustainability. Dr. Afeyan is a lecturer at Harvard Business School; and from 2000 to 2016 was a senior lecturer at MIT's Sloan School of Management where he taught courses on technology-entrepreneurship, innovation, and leadership. He teaches and speaks around the world on topics ranging from entrepreneurship, innovation, and economic development to biological engineering, new medicines, and renewable energy.
Dr. Afeyan has co-founded and helped build over 40 life science and technology startups during his career as an inventor, entrepreneur, and CEO. He was founder and CEO of PerSeptive Biosystems, a leader in bio-instrumentation that grew to $100 million in annual revenues. After PerSeptive's acquisition by Perkin Elmer/Applera Corporation in 1998, he became senior vice president and chief business officer of Applera, where he initiated and oversaw the creation of Celera Genomics.
Noubar currently serves on the boards of a number of public and private Flagship companies, including Moderna (NASDAQ: MRNA), where he is chairman, Rubius Therapeutics (NASDAQ: RUBY), Cellarity, Omega Therapeutics, Tessera Therapeutics, and others. Previously, Noubar was a member of the founding team, director and investor in several highly successful ventures including Chemgenics Pharmaceuticals (acquired by Millennium Pharmaceuticals), Color Kinetics (acquired by Philips), Adnexus Therapeutics (acquired by Bristol-Myers Squibb) and Affinnova (acquired by AC Nielsen).
Dr. Afeyan is a member of the Corporation of MIT (the Institute's governing body) and a member of the board of trustees for the Boston Symphony Orchestra. Together with his partners, Noubar has launched philanthropic projects including the IDeA Foundation, UWC Dilijan School, 100 LIVES, and the Aurora Prize for Awakening Humanity to raise awareness of the world's most pressing humanitarian problems. A passionate advocate of the contributions of immigrants to economic and scientific progress, Noubar received the Golden Door Award in 2017 from the International Institute of New England, in honor of his outstanding contributions to American society as a U.S citizen of foreign birth. He was also awarded a Great Immigrant honor from the Carnegie Corporation in 2016, received a Technology Pioneer award from the World Economic Forum in 2012, and was presented with the Ellis Island Medal of Honor in 2008.
Ruth Lehmann
President and Director, Whitehead Institute
Lehmann earned her undergraduate degree and a PhD in biology with Christiane Nüsslein-Volhard from the University of Tübingen, in her home country of Germany. She has conducted research at the University of Washington, the University of Freiburg, the Max Planck Institute for Developmental Biology, and the Medical Research Council Laboratory of Molecular Biology in Cambridge, England. She was a Member of the Whitehead Institute Member and on the faculty of MIT from 1988-1996. She then moved to New York University (NYU), where she served in a number of leadership roles specifically as the Laura and Isaac Perlmutter Professor of Cell Biology and director of the Skirball Institute of Biomolecular Medicine (2006-2020) and from 2014-2020 as the Chair of the Department of Cell Biology at NYU's Grossman School of Medicine. She also became an investigator with the Howard Hughes Medical Institute in 1990 and again in 199. In 2020, Lehmann took on the role of president and director of the Whitehead Institute. She has received national and international recognition, including election to the National Academy of Sciences as Foreign Associate in 2005 and election as Associate Member of the European Molecular Biology Organization in 2012. She is currently editor-in-chief of the Annual Review of Cell and Developmental Biology and will serve as president of the American Society for Cell Biology starting in 2021.

Upcoming participants in this series include
Tuesday, May 4, 2021 | 7:00 PM (ET)
Sustainable Research Initiative
Member, Whitehead Institute; Associate Professor of Biology, MIT
Member, Whitehead Institute; Professor of Biology, MIT
Member, Whitehead Institute; Associate Professor of Biology, MIT
-
Thursday, May 27, 2021 | 7:00 PM (ET)
When Miniaturization Meets Medicine: A Conversation with Sangeeta Bhatia
John J. and Dorothy Wilson Professor, MIT Institute of Medical Engineering and Science and Electrical Engineering and Computer Science

For questions, contact Erin DeMarco at edemarco@wi.mit.edu.