Sales Have Ended
Registrations are closed
Online registration officially ended at 12:00 noon on Friday, February 10, 2017. To request a late registration, please call Chuck Wolf at 281-980-1400 or email: chuck@mediacon.com
Sales Have Ended
Registrations are closed
Online registration officially ended at 12:00 noon on Friday, February 10, 2017. To request a late registration, please call Chuck Wolf at 281-980-1400 or email: chuck@mediacon.com
Description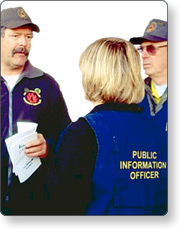 Brazoria County's Office of Emergency Management (OEM) and Local Emergency Planning Committee (LEPC)will co-sponsor a 2-day Public Information Officer / Joint Information Center Training Seminar on February 14-15, 2017, hosted by The Dow Chemical Company in Lake Jackson, Texas.
Learn how a Public Information Officer (PIO) should communicate with the media and public, and how to set up, equip and operate a Joint Information Center (JIC) during any emergency: active shooter, chemical release, oil spill, flooding, hurricane, tornado, or terrorist attack.
This "all-hazards" classroom training is recommended for all Incident Commanders, Public Information Officers, Joint Information Center staff, and Media Spokespersons for any local, state, federal agencies, schools, hospitals, private sector oil/petrochemical facilities, and non-governmental organizations who would work together to respond to any emergency under the National Incident Management System (NIMS).
The 2-day PIO/JIC course is divided into four modules; you can attend any or all four of the modules:
> Module #1: NIMS IS-702.A (NIMS Public Information Systems)
Tuesday, February 14, 2017 from 8:00 a.m. to 12:00 p.m.
Learn the PIO's responsibilities under Incident or Unified Command and how the PIO must establish a Joint Information System (JIS) under NIMS; this course must be completed by all PIOs under the NIMS Training Plan.
> Module #2: Basic PIO Skills
Tuesday, February 14, 2017 from 1:00 p.m. to 5:00 p.m.
How should a PIO communicate with the media and public? Define your key messages, write a news release or EAS Warning message, discover traditional and social media tools, learn how to conduct telephone and in-person media interviews, and handle tough reporter questions.

> Module #3: National Response Team Joint Information Center Model
Wednesday, February 15, 2017 from 8:00 a.m. to 12:00 p.m.
Updated in April 2013 by DHS/FEMA, EPA, USCG and other U.S. NRT members, this all-hazards, nationally-adopted JIC model can expand or contract to fit any size and type of emergency; you'll get org charts, job descriptions, forms and checklists to set up, equip, and operate a JIC with local, state, and federal agencies, non-governmental organizations, and private-sector oil/petrochemical industry responders.

> Module #4: JIC Tabletop Exercise
Wednesday, February 15, 2017 from 1:00 p.m. to 5:00 p.m.
Students who attend the NRT JIC Model Module #3 will be assigned PIO and JIC roles, then explain how they'd set up a physical or virtual JIC for a major hurricane and hazmat release in Brazoria County and how they'd communicate with the media and public.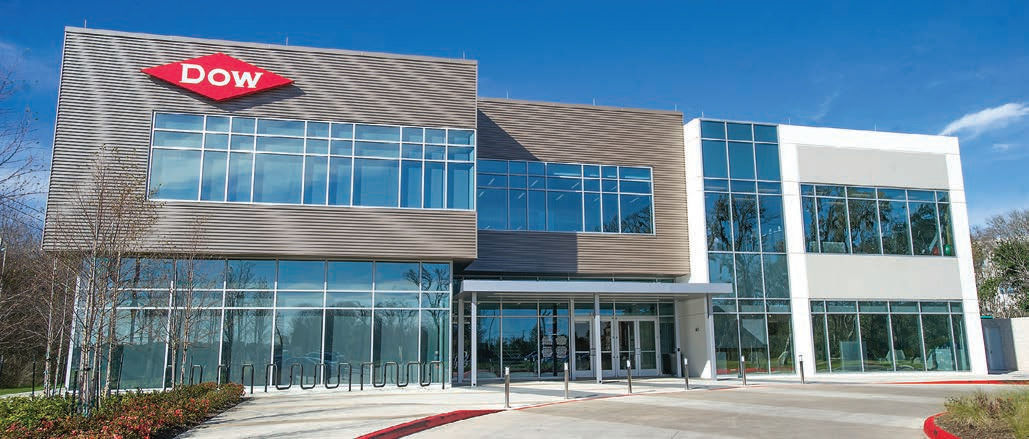 Training Location
This classroom training will be conducted in the large conference room CR2202 on the second floor of the Dow Diamond Center at 270 Abner Jackson Parkway in Lake Jackson, TX 77566. Free parking is available directly in front of the building. Each student receives a seminar workbook, handouts, pen and highlighter. Free bottled water will be available, and Dow will provide a free lunch both days to all attendees.

Registration Deadline

Seats are limited and may sell out well before the registration deadline of 12:00 noon on Friday, February 10, 2017. You can cancel your registration anytime before this deadline and receive a full refund to your credit card.

Prerequisites
No previous PIO or JIC experience is required. Completion of IS-700.A (NIMS Introduction) is recommended but not required. Visit: http://training.fema.gov/is/courseoverview.aspx?code=IS-700.a
Final Exam
After completing our NIMS IS-702.A training, each student must pass an online Final Exam in order to receive NIMS certification. The certificate will be e-mailed to each student by FEMA's Emergency Management Institute. Students who complete all four modules will receive a Media Consultants "Certificate of Training" for this 16-hour NIMS-compatible PIO/JIC Training course.
Questions?
Contact Chuck Wolf at Media Consultants at 281-980-1400 or e-mail: chuck@mediacon.com