Pinups for Pitbulls "Our Fur-gotten heroes" Fundraiser

Saturday, June 16, 2012 at 7:00 PM (EDT)
Event Details
Please note that due to filming obligations, Shorty Rossi will *not* be attending or hosting our event. This was a sudden change to our schedule. We hope you will still attend this wonderful event that celebrates the human canine bond, our heroes, dog rescue and advocacy,  and involves some of the best darn music Kansas City has ever heard! We've worked our tail ends off to bring you one of the best events you'll ever attend. See you this weekend! xoxo Little Darling

Kansas City Rockabilly is proud to be a sponsor for the 2012 Pinup For Pitbulls Event here in Kansas City!! With Special Musical Guests WHITEY MORGAN and the 78's, KIM LENZ and HER JAGUARS, ADAM LEE and THE DEAD HORSE SOUND COMPANY, and THE GREEN GODDAMMITS!! Also appearing will be Little Darling, Founder of Pinups for Pitbulls, and Doron Petersan of Sticky Fingers Bakery, two time Cupcake Wars champion, and past and present Pinup For Pitbulls Calendar Girls!! Advance Tickets $15, Door $20.
*Autograph signings by Deirdre 'Little Darling' Franklin and Doron Petersan along with our Calendar Pinup Girls!
*Art Auction & Pinups for Pitbulls merchandise will be available for sale.  
*Pinup attire encouraged but not necessary.
*Want to donate an item for our ART AUCTION? Contact us at info@pinupsforpitbulls.org We're always looking for tattoo art, art prints, gift certificates, jewelry donations and more! 
*Want to sponsor the event? Write us!
Facebook event link: http://www.facebook.com/events/264413453625943/ 
Sponsors Include: KC Rockabilly  , Brookelyn's Bombshells 
Proceeds benefit: Pinups for Pitbulls, org. A 501(c) 3 Non-Profit. 
Additional net proceeds benefit Game Dog Guardian. A 501 (c) Non-Profit, Kansas.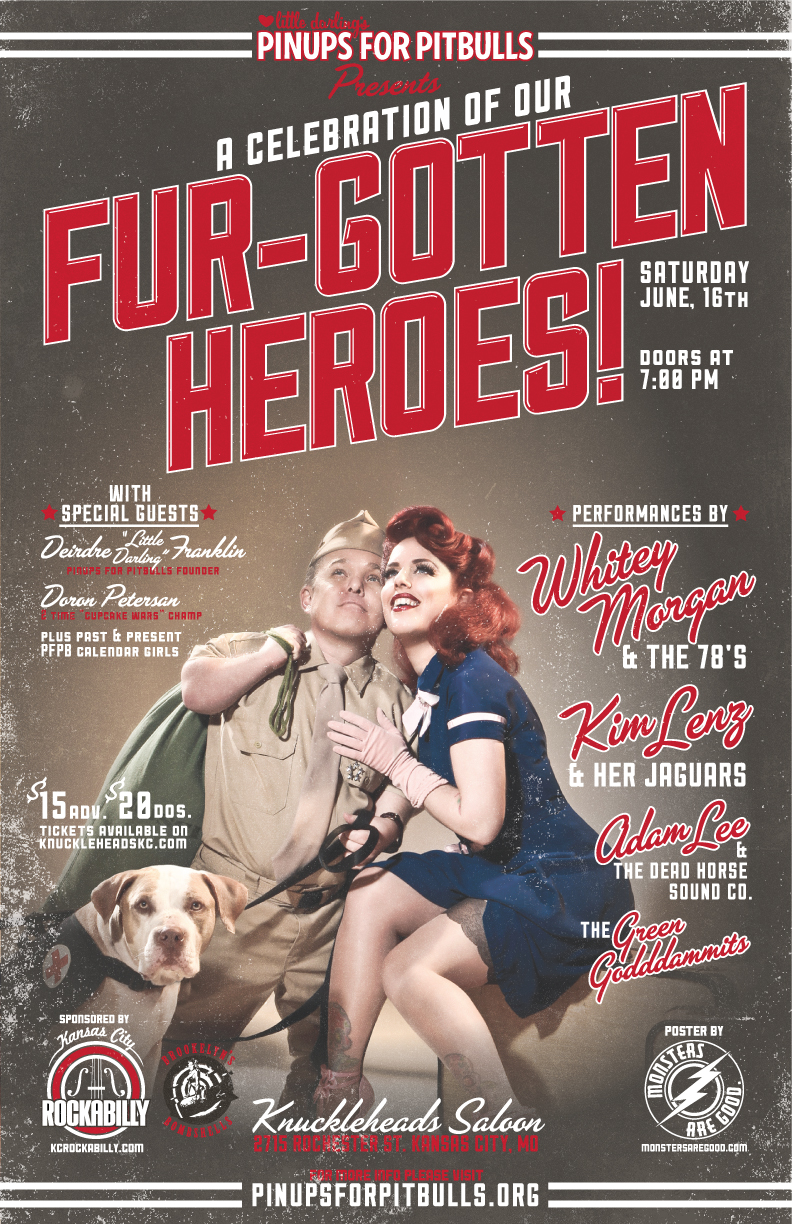 HUGE THANKS TO OUR EVENT SPONSOR: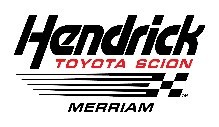 Letter of apology written to Deirdre 'Little Darling' Franklin, President & Founder of Pinups for Pitbulls, Inc. on June 11, 2012 by Luigi "Shorty" Rossi of Animal Planet's Pit Boss. 
---------- Forwarded message ----------
From: Luigi Shorty Rossi 



Deirdre
Please let everyone know that I will not be able to attend the event in Kansas City this weekend because of the Pit Boss filming schedule that recently changed.   We were supposed to be done with principal filming during the first week of June.   Animal Planet recently added four more episodes to the current 8 we are just filming.    As you know I am under contract with Animal Planet and when certain projects come up with the network, at times I have to do them.    This is only the second time that I had to cancel a tour date.   
Please let your fans and ticket holders know that I can not come because we are filming a party in Bel Air for the show this Saturday.   We have been on a two week break because of the extension of the show and I will waiting for a response from production before I could give you a clear answer.   I hate to do this to you and your group "Pinups for Pitbulls, Inc.", which I have been a long time supporter of.
At the same time I do not like disappointing the fans, but if it was not for the show, we might have never met, as well as us working together, bringing people in the world more aware of breed awareness and BSL policies for the best group of breed of dogs, the Pit Bulls. I do hope that this does not affect anything and can not say that this will happen again when it comes to the show "Pit Boss".    
Thanks for understanding and hope everyone else will.
Shorty Rossi
When & Where

Knuckleheads Saloon
2715 Rochester Ave
Kansas City, MO 64120


Saturday, June 16, 2012 at 7:00 PM (EDT)
Add to my calendar
Organizer
Pinups for Pitbulls, Inc.
http://www.pinupsforpitbulls.org
Pinups for Pitbulls "Our Fur-gotten heroes" Fundraiser