Pints + Pistons

Tuesday, November 13, 2018 from 5:30 PM to 8:00 PM (CST)
Event Details
Pints + Pistons is an annual event hosted by Car Clinic for guests to come and check out cars, have a beer, and meet other awesome local people in our community. This year we have partnered with:
     CAMP chiropractic. Dr. Anna will be performing live adjustment demonstrations.
     J.Hilburn stylists. Jayci will demonstrate the custom fitting process.
     The Cave - men's grooming - Krista and team will demonstrate a razor shave.
     Massage by Sierra - Chair massage demonstrations (we know you'll line up for this!)
     Cigar 101 Class - Chris will lead a Cigar 101!
We're still sourcing a men's grooming company and a cigar company -- let us know your favs and we'll check them out. If you've been looking for a Men's Event in Northwest Arkansas - here you go!
Car Clinic will demonstrate how we complete an undercarriage inspection, under bonnet inspection, a tire/whee/brake inspection and host a show and tell parts table!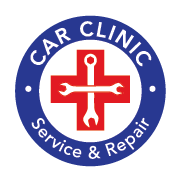 When & Where

NWA CAR Clinic
405 South Bloomington Street
Suite A
Lowell, AR 72745


Tuesday, November 13, 2018 from 5:30 PM to 8:00 PM (CST)
Add to my calendar
Organizer
We have been in the auto repair and service business since 2012, offering local high-quality auto repair and service at affordable rates. Our team focuses on your safety and satisfaction. We want to be your trusted neighborhood garage; resolving your simple oil change needs all the way to full engine rebuilds. Our repeat clients tell us they value our integrity and the way we communicate. We believe that's because we love our customers and treat them with the same level of honesty and respect we would want others to treat us, our family, and friends. We take a consultative approach to repairs by providing options and allow you to make educated decisions. After all, it is your car, right?!
We believe we operate differently here at Car Clinic. We're changing this industry, one encounter at a time. What we do is auto repair & service. How we do it sets us apart. But WHY we choose to operate the way we do, is what really matters. We understand you are in your vehicles every day. These vehicles take you to school, work, practice, on vacation, etc. You rely on your car to be safe, reliable, and hopefully efficient. You are trusting us to keep you safe in your car. The lives you value most: your spouse, your children, & your loved ones are riding with you too. We do not take that trust for granted. We will not let you down. Our standard processes from the moment we meet you are designed specifically with your safety in mind. Yes, there are lots of automotive shops to choose from. But if you are looking for a shop that takes the time to investigate, to educate, and to prepare options for you — then you've got a friend here.