Pinpointing Your Potential, Passion and Purpose Part 1 & Part 2

Weekly Event - Every Saturday: 10:30 AM to 2:00 PM (EDT)
Event Details
If you are looking to spend a fun day pinpointing your potential, passion and purpose, this workshop is for you. Space is limited. Don't forget to sign up for Part 2 on September 14, 2013 10:30 am to 2:00 pm.
Where

Southeast Regional Library
10599 Deerwood Park Boulevard
Jacksonville, FL 32256


Weekly Event - Every Saturday: 10:30 AM to 2:00 PM (EDT)
Add to my calendar
Organizer
Dianne E. Woods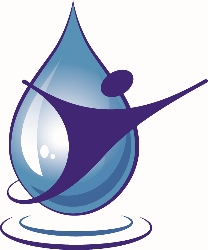 Greetings and thank you for stopping by!  Want to know a little bit about Dianne? She was Born in Detroit, Michigan and relocated to Jacksonville in 1996. She has worked in various roles throughout her tenure here including customer service representative, missions and outreach director, Dean and coordinator of the Bible school at her church. Her travels have taken her internationally to Hondaurus, Haiti, Dominican Republic, Bulgaria, Peru, Israel, and Paris. Currenly as a Career Development Specialist, she assists groups and individuals with pinpointing their potential, passion, and purpose and moving it from paper to productivity through a process of workshops and coaching sessions. She also serves as Youth Development City Coordinator, and works with churches and other organizations to assist them in establishing after school programs for at-risk elementary age school children, as well as her own after school program for at-risk teen girls called Navigating Your Potential, Passion, and Purpose. She is an Evangelist answering the call of Isaiah 61:1, Purpose Coach, and Photographer, whose work is on exhibit at one of the major riverfront apartment buildings in downtown Jacksonville.  Even though her professional experience may seem a little eclectic, her central passion is teaching. She understands that God has given us many gifts and talents that lie dormant within, and we should never place all of our eggs in one basket. With all she's been blessed to do, and experience her greatest pleasure is to see family, friends, and invididuals experience "a changed life," and make a positive impression on the lives of everyone they meet.  
Pinpointing Your Potential, Passion and Purpose Part 1 & Part 2