Pinnacle Focus - When Extraordinary Happens - A day with Alex Honnold
Description
Join us for a day with world-renowned climber Alex Honnold at Brooklyn Boulders in Somerville.
When was the last time you had to focus all of your energy towards a goal? One that pushed your boundaries on what was possible... one that redefined who you are and what you could accomplish... If you are an entrepreneur, an athlete or someone looking to challenge your own limits, this event is for you.
Alex Honnold will share his journey to what is now considered the greatest athletic achievement of all time.
From 12:00 PM - 6 PM we will have tons of activities for you. From workshops focusing on entrepreneurship, to climbing lessons for different levels, to Alex's keynote presentation, to panel discussions, "Pinnacle Focus" is guaranteed to be a valuable life-changing experience.
Check out the day's agenda:
You will be able to save your spot for the different sessions starting on March 15th.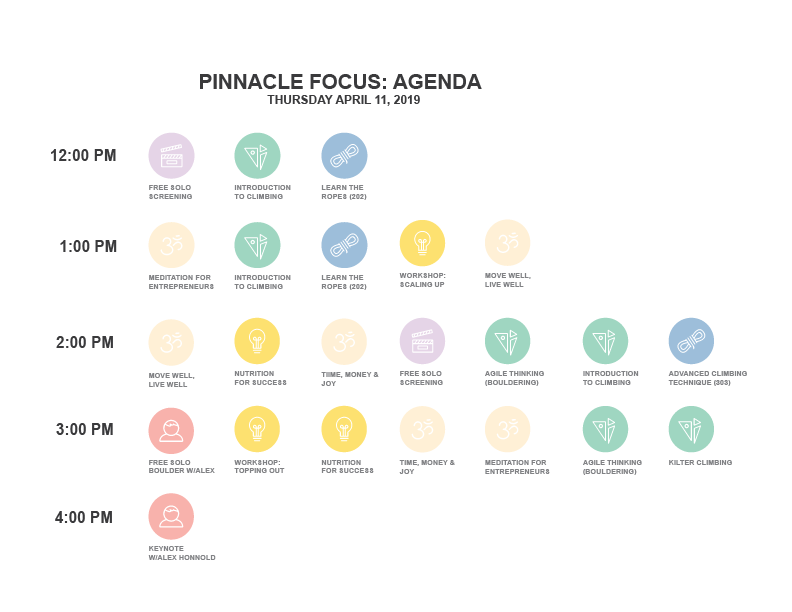 Thanks to our partners at...