About this Event
PinkMoon After Dark is a fresh and conscious, bi-monthly, live podcast show. Conversations are bold and courageous, pushing the narrative, while raising higher vibrations through dialogue and connection, making the world lean in and think a little deeper. Join us as we get to know our guest - their story, the why behind their work, and their humanity for others.
OUR GUEST FOR THE EVENING: CHEF KEVIN MITCHELL
"SUPER CHEF. SCHOLAR. AUTHOR. MENTOR."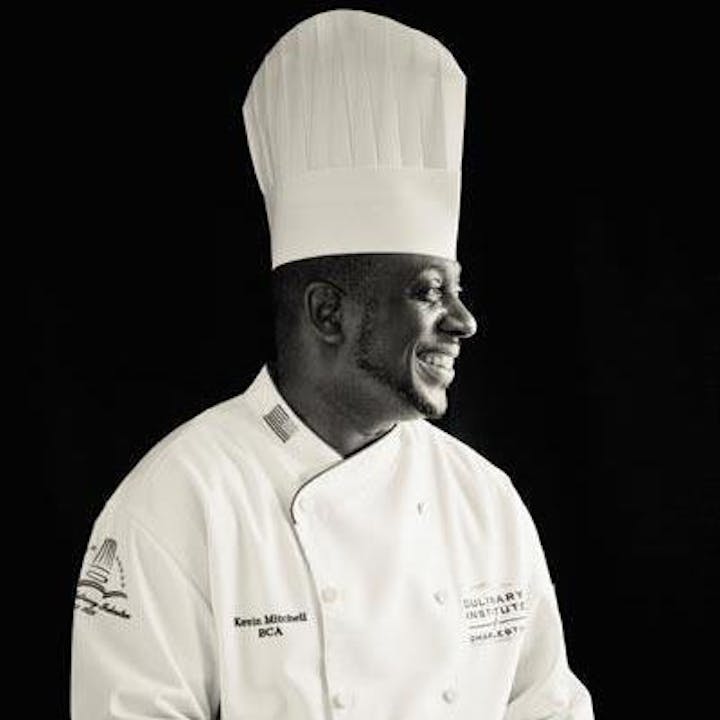 In December of 2008 Chef Mitchell became the first African American Chef Instructor at the Culinary Institute of Charleston located within Trident Technical College in Charleston, South Carolina. At the Institute Chef Mitchell is involved in designing new curriculum for new students as well as teach classes. Chef Mitchell ran the test kitchen for the Gullah Cuisine cookbook, authored by Chef Charlotte Jenkins of Gullah Cuisine restaurant in Mt. Pleasant, SC., and published by Joggling Board Press. Working with Chef Jenkins, he tested all the recipes for the book.
In March of 2015 Chef Mitchell was selected to participate in the James Beard Foundation Chefs Boot Camp for Policy and Change on Avery Island, Louisiana. In April 2015, Chef Mitchell was Chef Coordinator for Nat Fuller's Feast, a recreation of a banquet held in Charleston in 1865 by renowned chef and caterer Nat Fuller. The original feast, held at Fuller's famous Bachelor's Retreat restaurant, was the first to bring together both black and white patrons to break bread in a celebration of the end of the Civil War.
In August 2016 Chef Mitchell began his graduate studies at the University of Mississippi. There he focused on Southern Foodways, the preservation of Southern ingredients and the history of African Americans in the culinary arts. He received his degree in 2018.
Chef Mitchell is an active member of the American Culinary Federation, Slow Food Southern Foodways Alliance, as well as a founding father of the BCA, Bridging Culinary Awareness, formally the Black Culinarian Alliance.
Throughout his professional career, Chef Mitchell has maintained a commitment to promoting the value of professionally trained chefs, and he has volunteered his time and talents to various non-profit organizations where he has showcased his culinary skills.