Engage in a conversation on domestic violence & its prevalence in every community. Learn how it crosses generations and can last a lifetime.
About this event
The women of Alpha Kappa Alpha Sorority, Inc., Tau Epsilon Omega chapter invite you to our FREE Pink Table Talk Series Hope for the Hurting- Break the Silence Stop the Violence.
Domestic violence does not discriminate and is prevalent in every community. The devastating consequences of domestic violence can cross generations and last a lifetime.
Join us for this informative and engaging virtual conversation with a panel led of experts from domestic violence organizations, Fulton County DA and a survivor who will share her story on domestic violence to educate, bring awareness and engage the community to take action.
During this event we will have a candlelight vigil to commemorate those who have lost their lives to domestic violence by the reading of their names.
Please use the below link to if you would like to add names to be commemorated.
https://docs.google.com/spreadsheets/d/14RFGQU-7_I1jwyxvob8RXOEIoLJO7aoaeWlZGI2bqvI/edit?usp=sharing
Register today!
Join the Pink Table Talk via this Zoom Meeting link:
https://us06web.zoom.us/j/82830151899?pwd=Q0ZoNlJxQW9hclczMHhuSFpsaTJsUT09
The Zoom background provided below is for you to use on the day of the event.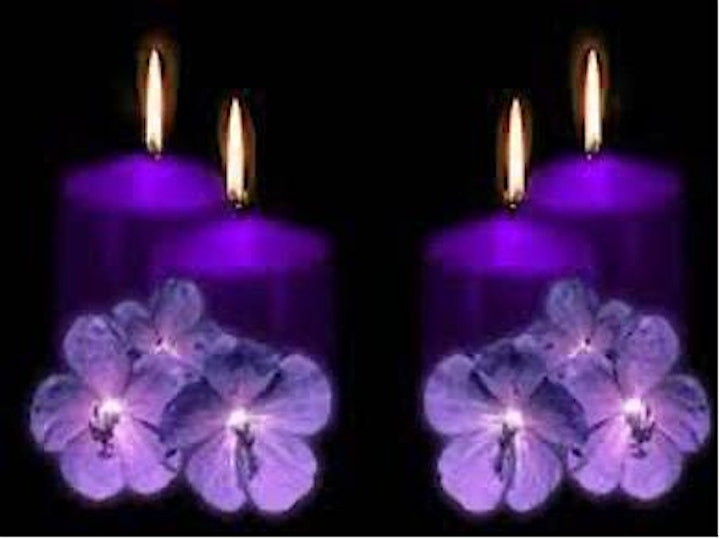 Disclaimer:
This Zoom event may be photographed and/or video recorded to be broadcast on all public social media platforms. By your participation in this event, you agree to allow your photo, video, or film likeness to be used for any legitimate purpose by Tau Epsilon Omega Chapter of Alpha Kappa Alpha Sorority, Incorporated. You further agree and understand that no royalty, fee, or other compensation shall be payable to you for such use. With respect to minors (under the age of 18), the minor's parent or legal guardian agrees to the use of his/her child's likeness, as set forth above, by allowing the minor to register for and to participate in this event.
Please check us out at: The Twenty Pearls Foundation
Organizer of Pink Table Talk: Domestic Violence Awareness & Candlelight Vigil
A 501(c)(3) organization established in 2003 by the members of Alpha Kappa Alpha Sorority, Inc., Tau Epsilon Omega Chapter, which serves East Point and College Park, GA, as a nonprofit arm for community involvement and scholastic achievement.
The Twenty Pearls Foundation has adopted the mission "to support the educational, leadership, and philanthropic activities for residents residing in the East Point, College Park, and South Fulton County communities". The foundation is a prominent community service provider to those in need. The major objectives of the foundation are: 1) to focus attention on youth, women, men and senior citizens; 2) to develop and implement service projects with the emphasis of hand-on experience; and 3) to make a positive difference in the lives of neighbors by offering programs that will enhance particpants' ability to be productive, responsible citizens.

The Foundation is comprised of almost 300 college-trained women with backgrounds and experiences that cover a variety of disciplines, including technology, medicine, dentistry, engineering, marketing, education, nonprofit management, and public policy. Members donate their time and expertise to develop creative and innovative programs for the Foundation, while also leveraging partnerships with individuals, businesses, and government to further the mission of the organization. In 2018, Foundation members volunteered over 5,100 hours to serve the communities of East Point and College Park, and we are on track to exceed that number in 2019.

Inspired by a dedicated investment of human capital and a bold commitment to the principles of basic human rights, we devote our talent and resources to these causes. Awareness, advocacy, and action are the primary vehicles for the delivery of our service initiatives. Our AKAdettes Mentoring Program positively impacts the lives of girls in grades six through eighth by providing leadership development, civic engagement, enhanced academic preparation, and character building. The PACE (Post-Secondary Achievement College and Career Enrichment) Mentoring Program seeks to encourage and provide resources to high school students by engaging them in workshops and structured activities to assist with college planning, career readiness and personal development. Our Health Initiatitves encourage personal fitness and healthy lifestyles. We sponsor health education forums that address prevention and treatment options for diseases which disproportionately affect women and minorities. Our Fiscal Responsiblity effort includes programs related to wealth building, allocation of resources, home ownership, estate planning and the support and empowerment of female owned businesses and urban enterprize zones. The signature program of the Foundation is the Blessings in a Backpack and Snack Pantry Program. Sixty families identified as food insecure by elementary school counselors at six schools receive a backpack filled with non-perishable and fresh food each month. Additionally, we provide a Snack Pantry in 2 local elementary schools for to address hunger during the school day. In 2016, we helped to build three playgrounds in partnership with KaBOOM!, and we have adopted the playground we helped to build at Tracey Wyatt Recreation Center in College Park. Additionally, we awarded $35,000 in scholarships to outstanding students in the East Point, College Park, South Fulton, GA communities in 2018. 

Service is the heart of The Twenty Pearls Foundation, Inc. and we strive to provide relevant, quality service programs to the citizens of East Point, College Park, and South Fulton, Georgia. We hope you will support this worthwhile foundation.