Pink Sweat$ - Pink Beginnings Tour w/ Raiche
About this event
Pink Sweat$ is an artist/songwriter/producer from Philadelphia, PA. Pink's music is rooted in R&B and Soul, stripping back the typical genre-specific production to showcase melodic intricacy and lyrical prowess. He began making music at the age of 19 as a demo vocalist, and soon after found himself working at the legendary Sigma Sounds Studios where he began his career as a songwriter. After 7 years of working behind the scenes, Pink Sweat$ launched as a solo artist in July of 2018. The rapid rise of his debut EP Volume 1 has earned him recognition from the New York Times, Rolling Stone, Billboard, and Fader.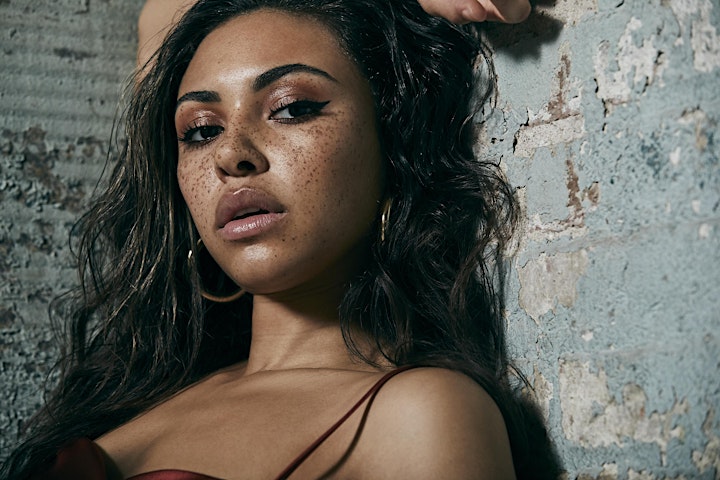 Newest sensation, Raiche is quickly catching the ears of many with her breezy vocals and refreshingly unique singing style. She's managed to fuse her soulful roots with a little pop, crafting her distinctive sound. With her confidence, consistency and overflow of positivity, the ambitious 23-year-old is undeniably on her way to becoming your next favorite artist. Growing up in Pittsfield, Massachusetts, just two hours outside of Boston, Raiche found music at an early age. Her mother, a worship leader, would bring her then six-year-old daughter to her practices. "A lot of times I would just grab a mic and practice with her," Raiche recalls. The spark was evident early, and it wasn't long before Raiche was starring in church and school plays. By high school, her guitar-strumming sister would inspire her to perform in local talent shows, though when her sister moved off to college, Raiche took her skills online. "I kind of backed away from the crowd, and chose to focus on my music," she says. A popular girl turned loner, Raiche would focus on her craft, uploading cover videos to YouTube—the first being Lana Del Rey's "Summertime Madness" single. "I put on red lipstick for the video; I thought I was SO poppin," she says with a laugh. But bigger than that, Raiche saw promise in herself, evidenced by the small buzz that was brewing from her videos. "I was like, 'Wow! I can actually do this.'" Upon graduation, she was looking to attend Full Sail University, though problems with her family's business thwarted her college plans. Raiche tabled that goal (along with her music) and chose to help her family, taking on multiple jobs and helping with the bills. A tumultuous relationship also put Raiche in a position where her dreams no longer felt within reach. "I believe in God, so I felt like if it was meant to be it would be," she expresses. Some encouraging words from her Nana ("She basically kicked me out of town," she jokes) led Raiche to finally leaving the small town of Pittsfield and moving to Boston, where she became enmeshed in the nightlife scene thanks to her sister. In Boston she met local legend DJ Knock Out, who became a big brother figure to her. The idea of a music career came back into her mind, though after Raiche had to move back to Pittsfield to help her family once more, she began posting snippets of her singing over Instagram. One in particular—a brief cover of Ariana Grande's "Love Me Harder"—caught DJ Knock Out's eyes and ears. He scheduled a meeting with Raiche in Roxbury with the crew that would ultimately become her GDE production team. GDE helped Raiche hone her skills and work towards the goal she always wanted for herself, but couldn't fathom. "They believed in me when I didn't believe in myself," she says of her team. She cut a demo EP of cover songs, and while Knock Out was on tour with Sevyn Streeter, he met singer/songwriter Prince Charlez. The two forged a friendship, and once Charlez heard her demo, the "Money Pies" would soon arrive. Her music hit the streets, labels inquired, and the rest is history. Now the proud signee of Atlantic Records, Raiche is geared to make an impact on the world. While the road here hasn't been easy, Raiche is proof that working hard and having talent can truly pay off with patience. "My mission is to work hard and keep going, no matter what," Raiche says with confidence. "And to make music that reflects solid, positive energy along the way."
Organizer of Pink Sweat$ - Pink Beginnings Tour
Pre-game with $3.50 drinks for the first hour after doors! All patrons must have a valid form of identification present, regardless of age, at the time of entry for all 18+ and 21+ shows and events. No backpacks, large bags or large purses allowed. Maximum Size 4.5′ x 6.5" No professional audio/visual or any digital recording equipment will be allowed into the venue, without prior permission and arrangements. You must be on the artist photo pass list to enter with cameras w/ detachable lenses.