Pink Outing Dinner & Show w/ Royal Khaoz, Monday August 16 , 2021 at Wiltwyck Golf Club.
About this event
Join us for our Pink Outing "Dinner & Show" with Royal Khaoz on Monday, August 16 2021 at Wiltwyck Golf Club from 5pm-7pm.
Enjoy a Family Style Charcuterie Board, Dinner Buffet, & 2 Hour Open Bar on the Patio and some reggae fusion from ROYAL KHAOZ and help us raise money for Breast Cancer research and patient services in the Hudson Valley.
100% OF PROCEEDS WILL GO TO THE RADIO WOODSTOCK CARES FOUNDATION 501c3.
ABOUT ROYAL KHAOZ
Hailing out of Jamaica, young natives formed what is now known as Royal KhaoZ. The unit's sole purpose is to bring an energetic and raw vibe through their art, presently in the form of music. Why the name Royal KhaoZ? – "No revolution will be had without chaos, no change without disruption. From the crumbled standards and forms, a royal way of thinking will rise."
The collective comprises of Jermaine "Bama" Williams, Andre "DreTegs" Hawthorne, Kavi "Coco" Forgie and Damion Hawthorne. The group, which officially formed in 2010 out of New York City, has evolved tremendously over the years as they continue to create music that delivers an empowering message to their audience, old and new listeners alike.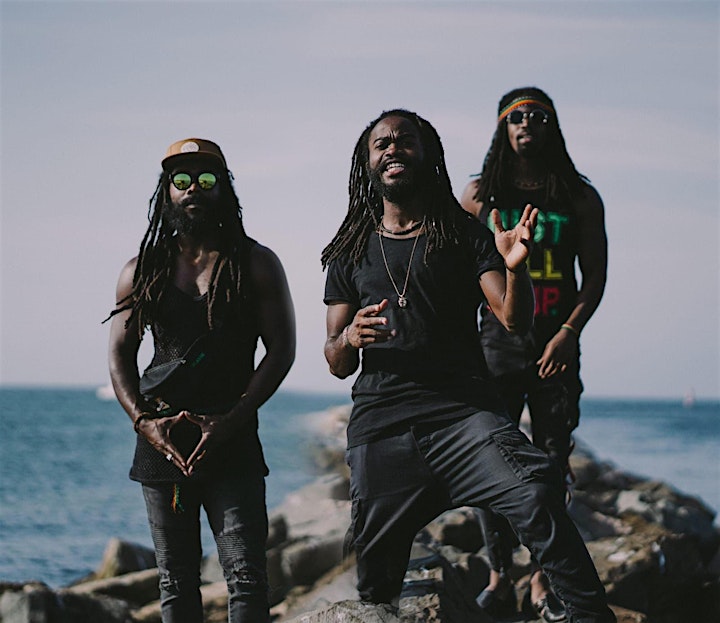 Performers
Date and time
Location
Refund policy