About this Event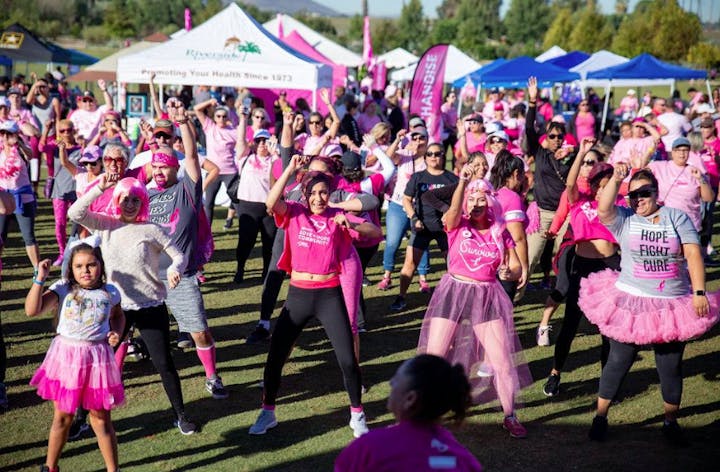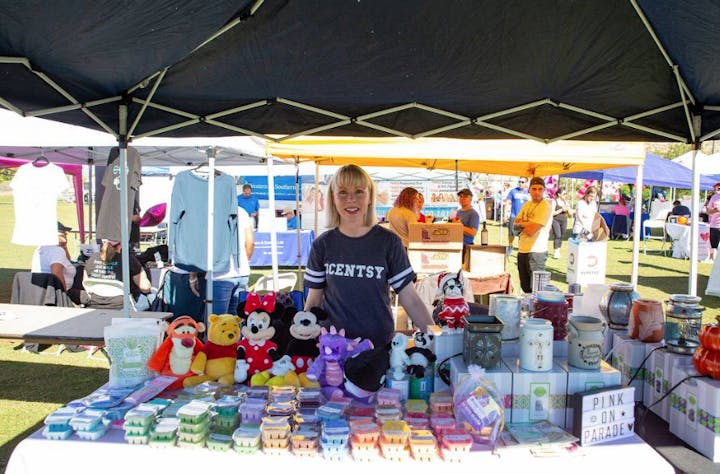 Good Afternoon!
Thank you for supporting local families impacted by cancer!
We'd like you to join us as a vendor on this incredible day!
Event Details
Saturday, October 19th 7:30 am – 1:00 pm
5000 Tequesquite Ave, Riverside, CA 92506
7th Annual Pink on Parade
Expecting 2,000 participants
Vendor Details
6:00 am Vendor Check-In & Set-Up
8:00 am Vendor Expo Begins
1:00 pm Event Ends/ Tear-Down
Vendor Fees (MUST REVIEW BEFORE REGISTERING)
Retail/ Food Vendors - $100 (use PAY BY CHECK option ONLY) **OR** register 5 participants to waive the fee (preferred).
Informational Vendors - $50 (use PAY BY CHECK option ONLY) **OR** register 3 participants to waive the fee (preferred).
Kid's Expo Vendors - No fees, however, a code is needed. For this code, contact Abigail Lopez at Abigail@rchf.org.
Vendor LICENSES/ INSURANCE Information
Vendors will use the PAY BY CHECK option only (details are in the registration form).
Business licenses and insurance are required for commercial retail & any food vendors.
*YOU DO NOT NEED LICENSES if you make your own products.
LICENSES/ INSURANCE DEADLINE: Monday, September 16th
When waiving the fee, please follow these steps:
Invite your friends and family!
Please register ALL required amount of participants at pinkonparade.org
Once ALL participants are registered, please submit the names and phone numbers to Sarah Carreras at Sarah@rchf.org
Once confirmed, your check will be returned or given you'll be given the waived-fee code.
How to Use the Waived-Fee Code
Click Register-> Click 'Enter Promotional Code' (Top Right in Blue)
Your ticket will then read '$0.00.'
Additional Vendor Information
All vendors provide their own canopy, power, and tablecloth.
To Sign Up Walkers
Send them to the event page, pinkonparade.org
By raising awareness about breast cancer, we will be saving the lives of those we love.
Contact me with questions: sarah@rchf.org
Sarah C.
Program Assistant
The Pink Ribbon Place
Riverside Community Health Foundation
4275 Lemon Street.,
Riverside, CA 92501
Resource Center: 951-823-0261
Thrift Store: 951-682-6681
www.rchf.org
http://pink.rchf.org/
About The Pink Ribbon Place
My name is Sarah C., Program Assistant at Riverside Community Health Foundation's cancer resource center, The Pink Ribbon Place. Our foundation's mission is to improve the health and well-being of our community and our program's goal is to improve the quality of life for individuals and families impacted by cancer. The Pink Ribbon Place is a no-cost, cancer resource center that provides direct support services to the cancer community, including wigs, head-wear, breast prosthesis, bras, and surgical camisoles, support groups, counseling, educational events, and exercise programs. To support these no-cost services, we host an annual breast cancer awareness walk, Pink on Parade. This event unites the community in supporting cancer survivors and raising awareness in our community while generating funds for our resource center.