Description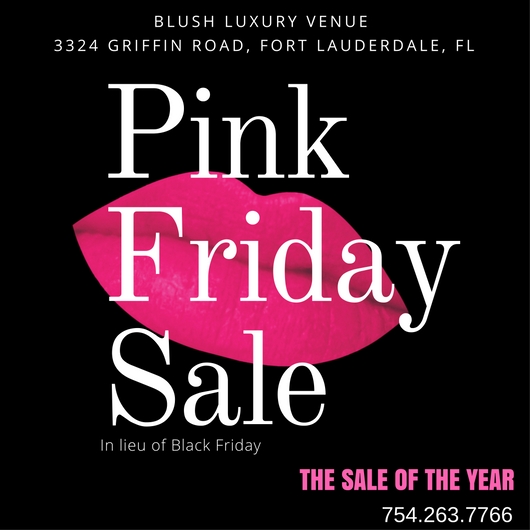 In lieu of Black Friday, Blush Luxury Venue will host Pink Friday from 3:30 PM - 7:00 PM. Get all your favorite MK products between 25% - 40% off.
Enjoy free 1-on-1 with our professional makeup artists & ask them anything!
Enjoy a glass of wine as you take a look around and try-out our skincare and cosmetic line.

Our 80's dance night starts at 7:30 PM. It's our way of getting down & groovy with our customers. @dreamdance.co will come out and teach our customers some line dances that go with our favorite 80's music. 80spinkfriday.eventbrite.com
Enjoy prizes & giveaways once you register on Eventbrite
www.blushluxuryvenue.com
3324 Griffin Road, Fort Lauderdale, Florida | 754.263.7766
Follow us on social media: @blushluxuryvenue @blushluxuryglamour