About this Event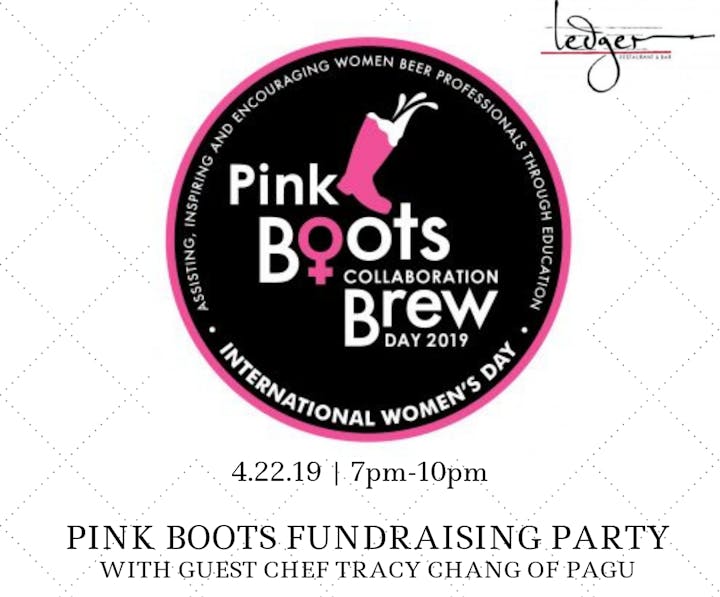 To celebrate females in the beer and restaurant industries, Ledger is teaming up with Tracy Chang of Cambridge's PAGU and our friends at the Pink Boots Society for a tap takeover event on Monday, April 22nd from 7-10pm. Join us for brews and bites from Chef Chang along with Ledger Executive Chef, Daniel Gursha, and Ledger Pastry Chef, Michelle Boland, plus eight exclusive beers on tap made by the area's top female brewers.
Pink Boots Society is a collaboration of female brewers who are dedicated to promoting and inspiring women in the beer industry through education, seminar programs, and various beer-centric events. We're proud to help support their mission.
Your ticket will include admission to the event, one raffle ticket and snacks by our Chefs.
Come party with us with great beers for an event better cause!
Monday, April 22nd, 2019 at 7pm-10pm
$25 ticket