Description
Bring on the PINK!
Join us as thousands of Breast Cancer Awareness supporters take over Charlotte in the largest PINK Crawl. Our mission is to help fund the Pretty in Pink Foundation in the fight against breast cancer by bringing people together for a night to remember the lost, celebrate the living and fight for the weak.
Grab your friends and family and join the cause as we bar hop around some of the best bars this city has to offer.
Wear your best pink outfit!
Must be 21+
Participating Venues include: Rooftop 210, Whisky River, Blackfinn, Suite, Bubble, Strike City, Howl at the Moon, Mortimers, Tin Roof and Wild Wings.
Bar Crawl Schedule:
6P - 8P (Rooftop 210)
8pm - 9pm (Whisky River)
9P - 10P (Wild Wings/ Tin Roof)
10P - 11P (Bubble/ Suite)
11P - 12A ( Blackfinn/ Howl)
12A-1A (Strike City / Mortimers)
1A-2A (Luckys)
Ticket Includes - PINK T-shirt for entry into participating bars.
#PinkAndDrink #Crawl4ACause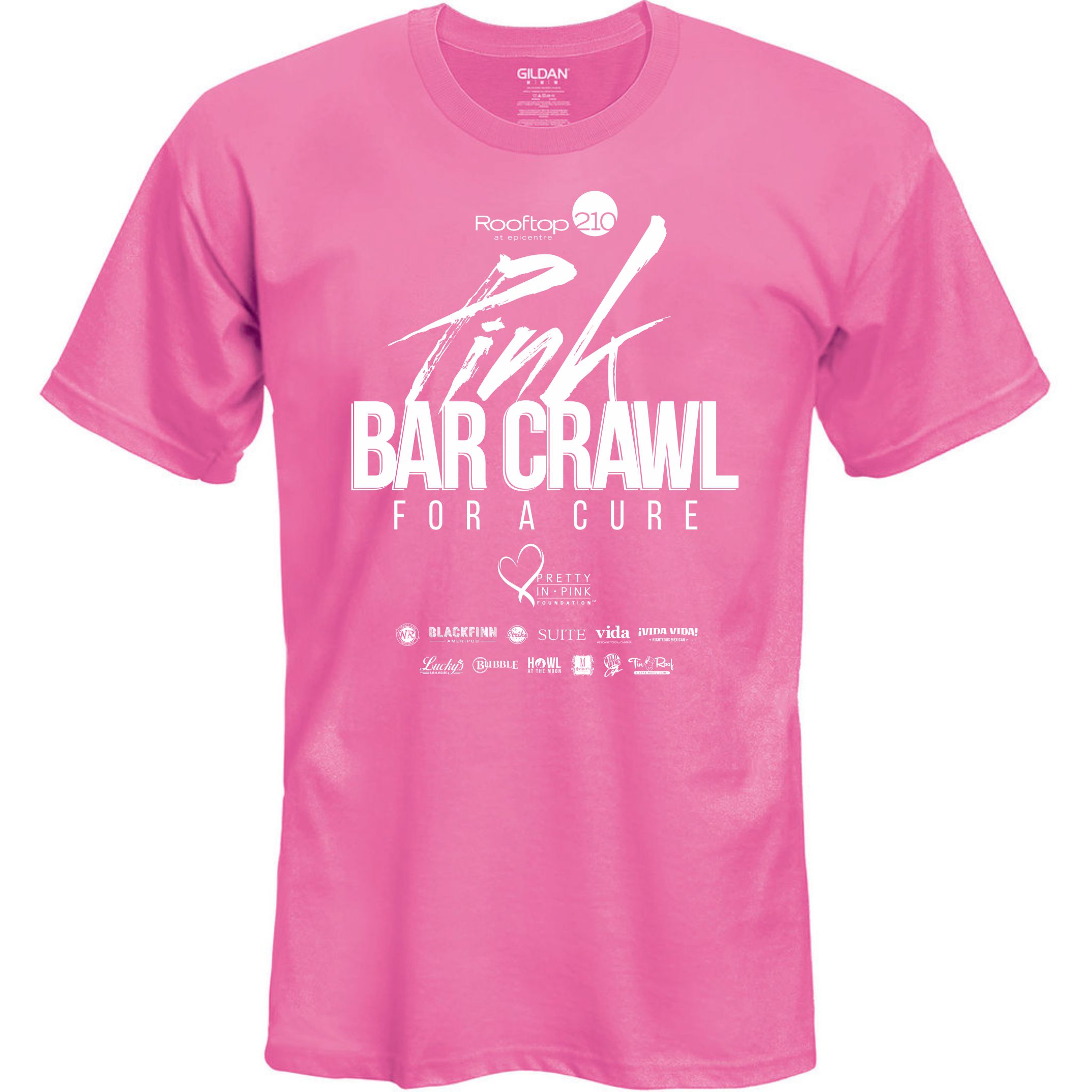 Drink Specials: Shot - Beer - Drink
Blackfinn: $5 pink lemonade shots - $3 Dos Equis Draft - $5 tequila sunrise
Bubble: $5 jack fire - $3 miller lite - $5 jack honey
Howl at the Moon: $5 fireball shots - $3 Miller light and Coors light
Luckys: $3 Pink Jell-O Shots - $3 PBR
Mortimer's: $3 Pink Jell-O shot - $3 Coors Lights - $5 Absolut
Rooftop 210: $5 Nutty Nipple - $3 Cider - $5 Pink Panther
Strike City: $5 shot- pink starburst shot - $3.50 Miller Lite Draft - $5 3 Olives Flavors
Suite: $5 Pink Kamikaze - $3 Miller Lights - $5 New Amsterdam
Tin Roof: $4 Fireball - $3 Domestic Bottle - $6 Absolute Crushes
Whisky River: $5 Pinks Revenge - $3 Labatt - $6 The kinky pinky
Wild Wing: $5 tullamore dew whiskey - $3 mich ultra bottles - $5 cosmos