Description
"To be an immigrant is to live in a transient state, one where you're constantly taking in the present while clinging desperately to the fleeting past." -Ikya Kandula in conversation with Heena Patel
For many immigrants, food carries a significance far beyond sustenance: it's a link to their motherland, a community anchor, and a cultural contribution to their new home.
Join pineapple SF as we bring together two chefs who celebrate their ancestral homelands and family traditions through nostalgic recipes and one-of-a-kind cross-cultural vibes. Moderated by Irene Edwards, former Editor-in-Chief of Sunset Magazine, this intimate 2:1 convo will include chefs Heena Patel of Besharam, which showcases a playful reimagination of Gujarati cuisine and Jessie Nguyen of Little Window, an oasis for Vietnamese comfort food with California soul. Together we'll explore how they "reconcile their multifaceted identities" through reimagining their food experience here in the Bay Area.
Come hang at the Minnesota Street Project, a space for artists and galleries, where we'll dine on a sampling of Besharam's colorful dishes thanks to our partners at Caviar (check it out in our new women-powered collection!), sip on wines from the Crimson Wine Group and experience the magic of Heena with a special demo!
Partners: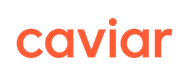 Panelists:
Jessica Nguyen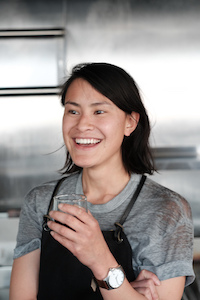 Heena Patel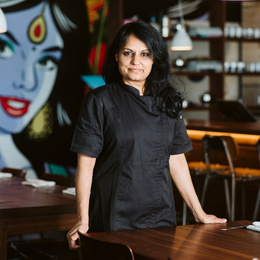 Irene Edwards