Description
Got grain on the brain? So do we - especially high quality, sustainably grown, and heritage grains like sorghum, millet and rye. It's easier than ever these days to enjoy a diversity of bread given the wave of forward-thinking bakers redefining what a loaf should taste and look like.
Hop on the whole grain milled magic train with pineapple DC! Join moderator Kiko Bourne, certified ~breaducator~, for a discussion with Jessica Azeez of SEYLOU Bakery & Mill, Evin Dogu of Sub Rosa Bakery, Amanda Cook of A Rake's Progress, and Tambra Raye Stevenson of WANDA whose baking and education programs are keeping it real, regional, & next level nutritious.
We'll learn all about what it means to bake with whole grains, source conscientiously (think: farms that prioritize crop rotation and healthy soils), and stone mill grains in-house .
Plus, we'll do a guided tasting of alterna-flour breads from their bakeries accompanied by dips, cheeses, & charcuterie, all courtesy of Caviar from Pear Plum Cafe.

Partners: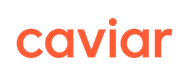 For work trade opportunities or sliding scale pricing, contact DC@pineapplecollaborative.com.