Pine & Gilmore's LaunchFest: The New Release of The Experience Economy
About this Event
It's a celebration twenty years in the making. In anticipation of the December 2019 re-release of Joe Pine & Jim Gilmore's visionary classic The Experience Economy, we're staging LaunchFest — a gathering for friends, family, and fans happening this November 13. Here's your chance to join the authors themselves in a rare joint appearance welcoming the new book and introducing the world to their latest ideas, focusing on the all-important troika of customer Time, Attention, and Money — the dynamic forces at play in today's Experience Economy.
Among the festivities that day will be a world-premiere presentation from Pine & Gilmore together, discussing new frameworks and the competitive implications from the book's all-new Preview. Following that we will feature Q & A time, lunch, interactive exercises, prizes (and surprises), plenty of mingle and explore time, and of course you'll get your own author-inscribed copy of the new hardcover edition, one of the first to come off the presses direct from the publisher. And it all takes place on the north shore of Cleveland inside the world-renowned Rock & Roll Hall of Fame — itself recently redesigned with many new and exciting experiential elements.
Join us in Cleveland for your chance to personally hear from the authors whose work identified the Experience Economy while ushering in the era of experience design, customer experience management, and experiential marketing.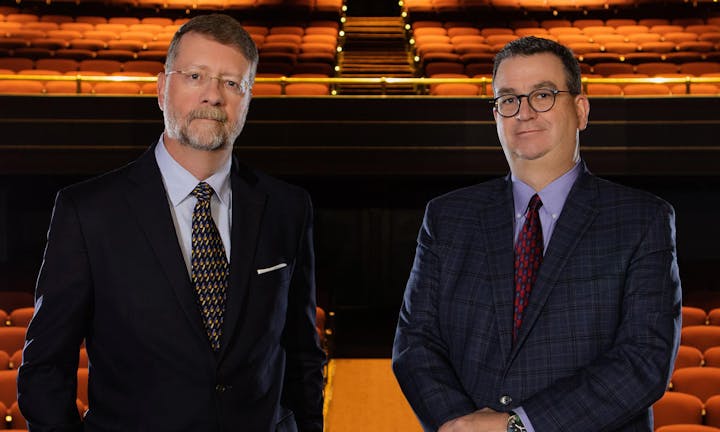 The Authors
Pine & Gilmore were talking about the economic impact of experiences before anyone else. Here in 2019 few debate that experiences are today's core competitive reality, with scores of companies both whelming and overwhelming us with options for rich, memorable experiences. But back in 1999 The Experience Economy was the first voice in the wilderness, heralding the coming age of experiences to early believers and, very quickly, hundreds of thousands of readers, influencers, and adopters. Since then, Pine & Gilmore have traveled the globe in their speaking and consulting work and taken their message to thousands of companies in search of greater customer allegiance and revenues. Their book has become a must-read for leaders of enterprises large and small, for-profit and nonprofit, global and local.
The New Book
In the 2019 re-release, The Experience Economy: Competing for Customer Time, Attention, and Money makes an even stronger case for experiences as the critical link between a company and its potential audience. Pine & Gilmore take this enduring idea and broaden its application to the demands of today's increasingly distractible, time-starved world. Experiences (as well as the next economic offering they identified: transformations) are the basis for future business growth and prosperity, and The Experience Economy offers the script from which managers can continue to generate value in ways aligned with a strong customer-centric strategy.