Description
True Vine Brewing Company Presents
PINE CURTAIN MUSIC FESTIVAL!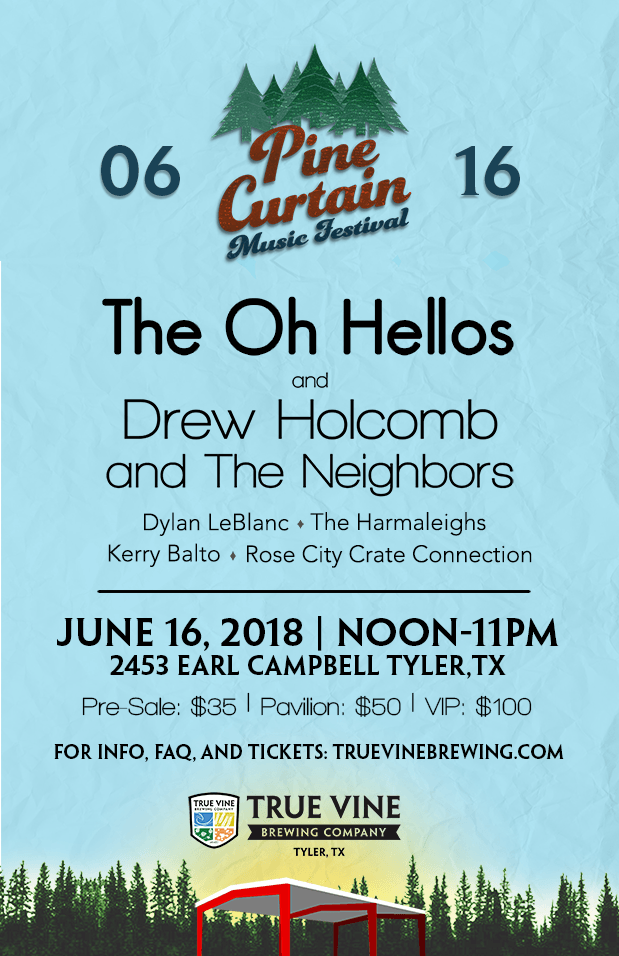 Headliner: The Oh Hellos! with Drew Holcomb and The Neighbors!
Other bands: Dylan LeBlanc, The Harmaleighs, Kerry Balto and Rose City Crate Connection.
Doors open at 12:00, Music starts at 1 p.m. - 11 p.m.
Come for Music, Food Trucks, Sola Pizza, and best of all True Vine BEER!!!
Ticket Map: