Event Information
Location
African-American Research Library and Cultural Center
2650 Sistrunk Boulevard
Fort Lauderdale, FL 33311
Presented during the Art of Community Festival, Pilgrimage is a full length dance work about the global displacement crisis.
About this event
You are cordially invited to the Art of Community Festival hosted by the African American Research Library and Culture Center.
The festival encompasses commissioned exhibitions by artists Agatha Wright - Founder of Fluxus Haus, Jose Veliz, Marielle Plaisir, Mojo, Roscoe B. Thicke, and Petagay Letren.
Ms. Wright, along with Co-Creators Isabelle Bienvenu and Melissa Rask, will be premiering their latest dance work - Pilgrimage. A story of resilience and spiritual awakening in the face of immense adversity regarding global displacement.
Enjoy visual art exhibitions, performances, spoken word, interactive installations, exciting vendors, and delicious food trucks!
Join us as socially conscious organizations work collectively to raise funds for relief efforts and create impactful experiences for community members.
Registration is not required for this event. Donations are welcomed and encouraged. Seating is first come first serve. Please arrive early to secure seating. The Festival begins at 1:00PM-5:00PM.
This work is made possible with support from the African American Research Library and Culture Center, Broward County Cultural Division, and the Small Business Administration.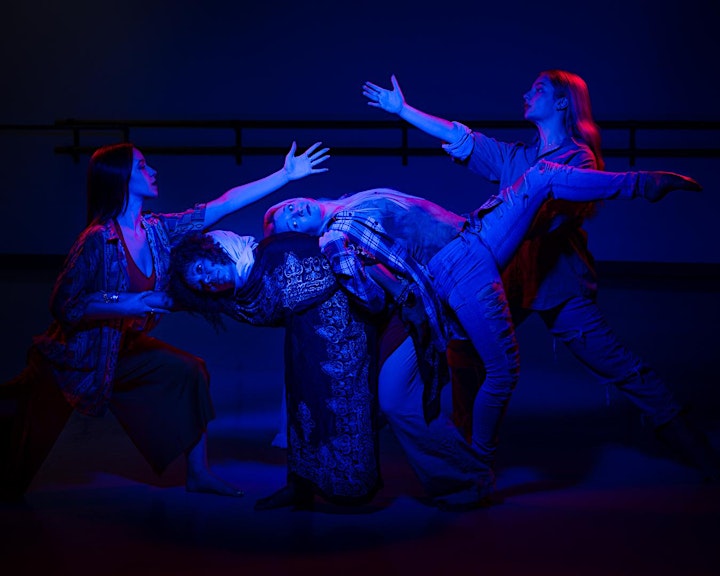 Date and time
Location
African-American Research Library and Cultural Center
2650 Sistrunk Boulevard
Fort Lauderdale, FL 33311