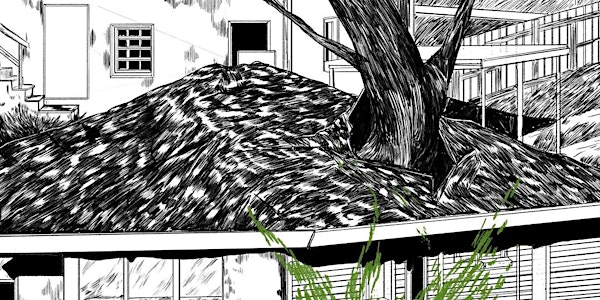 Pile: 'Dripping' Ten Year Anniversary
Location
DC9 Nightclub
1940 9th St NW
Washington, DC 20001
Pile

FACEBOOK | INSTAGRAM | TWITTER | SPOTIFY | BANDCAMP

Pile is an American indie rock band from Boston, Massachusetts. Starting as the solo act of Rick Maguire in the late 2000s, Pile has been a collective since the release of "Magic Isn't Real" in 2010. To date, Pile has released six full-length albums and two singles. In recent years the band has gained increasing popularity, becoming a prominent part of the Boston indie rock scene and frequently touring through both the US and Europe. While remaining outside of the mainstream, the band has been repeatedly recognized for captivating a particularly enthusiastic and dedicated fan base.

Maneka

FACEBOOK | INSTAGRAM | TWITTER | SPOTIFY

Devin McKnight makes music to be understood. With Maneka, his wildly adventurous songwriting project, the Brooklyn-based indie rock artist has consistently and thoughtfully explored the fringes of identity. As a Black man, he writes songs that resiliently navigate the anxiety of being a minority in largely white spaces, offering solidarity to outsiders everywhere and firm defiance against a regressive status quo. On Dark Matters, the masterful second Maneka album out now via Skeletal Lightning, McKnight is at his most clear-eyed and searching. Across 10 tracks, McKnight asks uncomfortable questions about himself and America's dark past all while scraping the edges of what guitar music can be. Kinetic, unpredictable, and totally resonant, this LP is a triumphant window into McKnight's vision.