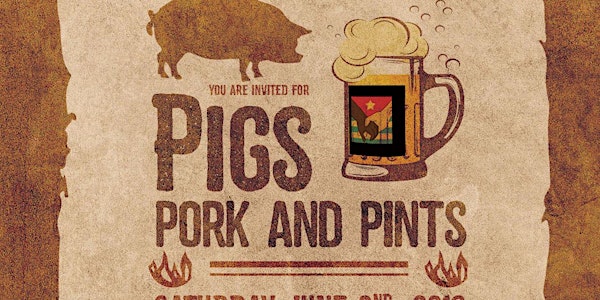 Pigs, Pork & Pints!
When and where
Location
THC The Hops Company 77 Sodom Lane Derby, CT 06418
Description
"Pigs, Pork, Pints!"
June 2, 2018
The Hops Company in Derby, CT
Assi le Assime: The Togo Development Partnership works to end poverty and disease in Togo, West Africa where we run a 4 hectare teaching farm.
Our 2018 project is to teach farmers proper pig farming that is safe, nutritious, disease-free, and humane.
We're kicking off the project with our fundraiser "Pigs, Pork, Pints!" on June 2, 2018 from 6- 10 p.m.at The Hops Company in Derby, CT.
With over 300 folks enjoying a pulled pork BBQ from Walrus and Carpenterwith all the sides and drinks, a terrific silent auction, and dance the night away! We'll even have a contest to choose your favorite BBQ!
And.... if we meet our fundraising goal.... I'll kiss a pig!!
Tickets are $40 before May 15, and $50 thereafter.
Purchase tickets at www.assileassime.org.
Help us bring better quality, more nutritious and safer meat to families in Togo, West Africa.