Visa Signature Cardholder Benefit

Pigs & Pinot is sponsored in part by Visa Signature. Visa Signature cardholders receive 5% off Hotel Healdsburg and h2hotel lodging packages and a la carte ticket prices. We encourage you to use your Visa Signature card in order to take advantage of this great Visa Signature discount. For additional information about the Visa Signature offer and full Visa Signature Terms and Conditions, please click here.
Hotel Healdsburg Ultimate and Luxe Packages – Seminar Choice
Guests that purchased a Hotel Healdsburg Lodging Package ONLY will receive an email from the Pigs & Pinot Team by Tuesday, January 15th with an Eventbrite link and access code. This code will be active on Wednesday, January 16th at 11am (PST) and will allow you to choose your seminar. Please note: seminars are reserved on a first come, first serve basis.
Please note that tickets will not become available until 11am on the General Sales event date. You MUST REFRESH your browser at 11am on the Pre-Sale event date for the page to show available tickets.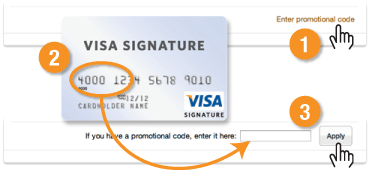 Visa Signature Discount Instructions
Pigs & Pinot is sponsored in part by Visa Signature. Visa Signature cardholders receive 5% percent off all a la carte ticket prices and packages. To take advantage of this great benefit please do the following:
1. On the Eventbrite General Sales page, click the 'Enter Promotional Code' button located at the bottom of the Ticket Information panel.
2. Enter the first six numbers of your Visa Signature card number into the Promotional Code box.
3.
Click 'Apply' to submit the Code.
Waitlist
If an event is sold out please
click here
to sign-up for the Waitlist on the Pigs & Pinot website and you will be notified if tickets become available.
Attendees must be 21 years or older. Tickets are limited while supplies last. Applicable facility fees and service charges apply to all ticket sales and must be paid by purchaser. Event tickets are non-refundable. Package prices include 14% tax on room portion. Hotel Healdsburg Package guests' seminar selections are subject to availability. Full package pricing is charged at the time of booking. Hotel Lodging Packages have an eight-week cancellation policy. The purchaser is eligible for a full refund if the Package is cancelled BEFORE Friday, January 25, 2013 at 3pm PST. Packages cancelled after the deadline are non-refundable. The room portion of the package may be applied to a future stay, ticket fees will not be credited. Please contact Hotel Healdsburg at 707.922.5249 for cancellations.