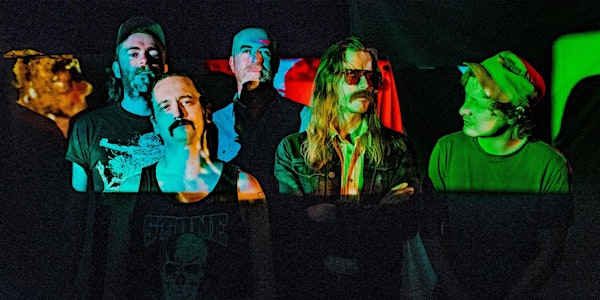 Pigs Pigs Pigs Pigs Pigs Pigs Pigs
with Richard Dawson
When and where
Location
DC9 Nightclub 1940 9th St NW Washington, DC 20001
Performers
Headliners
Pigs Pigs Pigs Pigs Pigs Pigs Pigs
More Performers
About this event
3 hours

ALL AGES

Mobile eTicket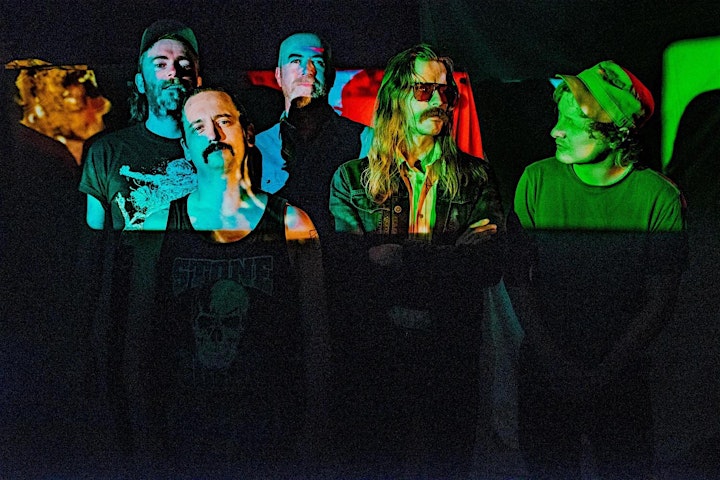 Pigs Pigs Pigs Pigs Pigs Pigs Pigs
WEBSITE | FACEBOOK | INSTAGRAM | TWITTER | SPOTIFY | BANDCAMP
"I've always liked the quote: "Sleep, those little slices of death-how I loathe them."
So reckons Matt Baty of Pigs Pigs Pigs Pigs Pigs Pigs Pigs, vocalist and lyricist of a band as comfortable wading through the darker quarters of their subconscious as they are punishing ampstacks.
Whether dwelling in the realm of dreams or nightmares, the primordial drive of the Newcastle, UK based band is more powerful than ever. Land Of Sleeper, their fourth record in a decade of riot and rancour, is testimony to this: the sound of a band not so much reinvigorated as channelling a furious energy, which only appears to gather momentum as the band's surroundings spin on their axis.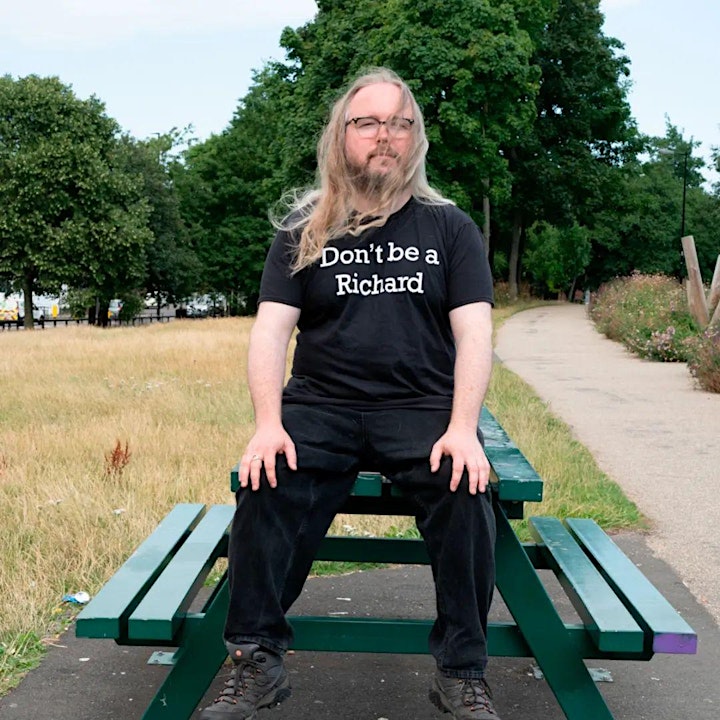 Richard Dawson
WEBSITE | FACEBOOK | INSTAGRAM | TWITTER | SPOTIFY
Such is the degree to which Richard Dawson has drawn down long drafts from the whirlpools of Elemental North East English Archetypes, he may now be one himself. Fearless in his research and willingness to follow his inspiration, Dawson has created an impressive catalogue of music and storytelling steeped in both ancient myths and contemporary dread. A fog of sickness, trauma and mute inevitability inhabits these records and is often expressed in the havoc with which Dawson's hands produce sounds from his long-suffering guitar, an instrument as bruised, individual and indefatigable as its owner. After recent collaborations with Finnish metal innovators Circle and his work with Hen Ogledd, new record 'The Ruby Cord' is a return to Dawson's own world with seven tracks that plunged us into an unreal, fantastical and at times sinister future where social mores have mutated, ethical and physical boundaries have evaporated… a place where you no longer needed to engage with anyone but yourself and your own imagination.