Description
JOIN US! For great food, libations, and of course playa pendants! We have limited space, reserve your spot in advance by purchasing a ticket below. Rain date: June 24th.
We are raising funds to support the 11th year of playa pendant making. Meet the lean, mean (not really mean), crew who will be bringing this one-of-a-kind experience to the desert and the artist who handcarves the original pendants,
Sumner Silverman
. Seen below is the camp from last year.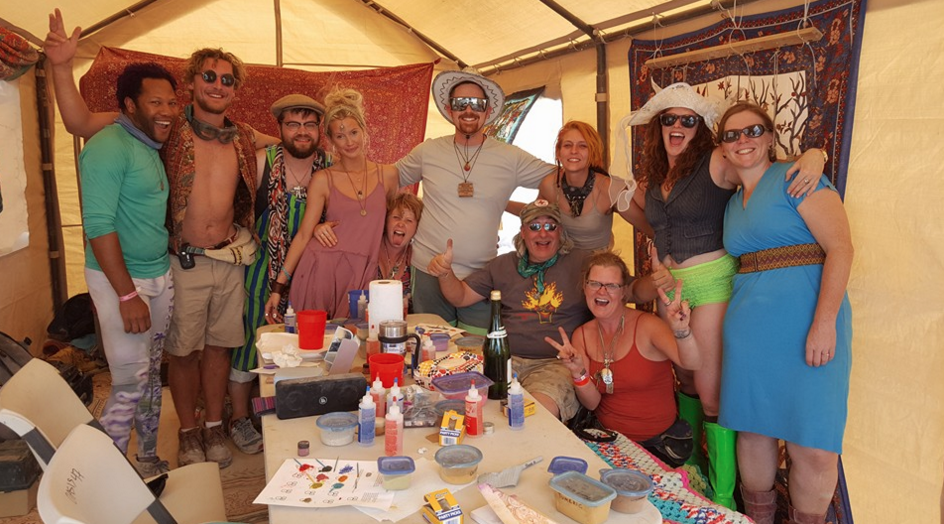 Mezze: Olives, Eggplant Stuff dip, cheese assortment, crackers, grilled peppers.
Main: BBQ pork, beans, Emma's amazing slaw, boneless lamb, grilled veggies, fish, grilled shrimp, bread, taco bar, Thai Grilled Corn
Drinks: Beer, Wine, Sparkling Water, Soda.
Bronze and Bubbles Cocktail: Prosecco, St. Germaine, Club Soda, Golden Raspberry garnish
Dessert: Cake, Ice Cream, Watermelon