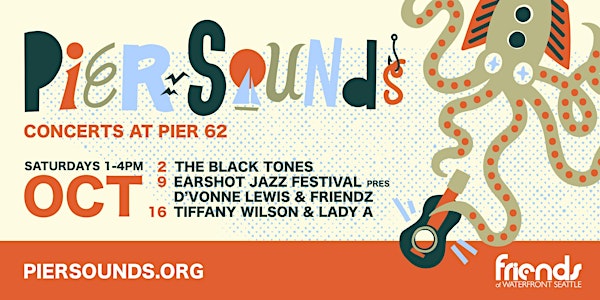 Pier Sounds: Earshot Jazz Festival Presents D'Vonne Lewis and Friendz
Location
Pier 62
1951 Alaskan Way
Seattle, WA 98101
Pier Sounds Concert Series: Earshot Jazz Presents D'Vonne Lewis and Friendz
About this event
The Friends of Waterfront Seattle invite you to come see D'Vonne Lewis and Friendz!
Enjoy live jazz music, eats from local food trucks, and all the sights and sounds of Seattle's waterfront.
COVID-19 Protocols:
Proof of vaccination or proof of a negative COVID-19 PCR test taken within 72 hours of the event is required for attendees ages 12 and over.
Masks are required at this event except while actively eating and drinking.
Registration required for entry. This event is space-limited and is first come first serve, registering for a ticket is not a guarantee for entry to this event.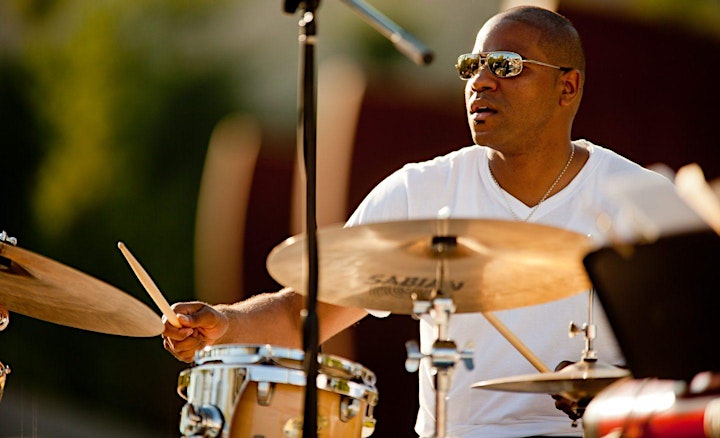 About Pier Sounds
Through the 1990s and early 2000s, Pier 62 was home to one of the most iconic and popular music events in the city, Summer Nights at the Pier. These unforgettable concerts helped to solidify Seattle's status as a crucible for music and culture, and forged a lasting relationship between live music and Seattle's waterfront. The Pier Sounds concert series forges this memory with new energy and music on a revitalized Pier 62 to reignite the sense of celebration and community in the place where it all began.
Pier Sounds concerts include The Black Tones on 10/2, D'Vonne Lewis and Friendz on 10/9, Lady A and Tiffany Wilson on 10/16. These free, family-friendly concerts welcome everyone to come and enjoy live music alongside the sights and sounds of Seattle's waterfront. Learn more about upcoming dates at piersounds.org.
Earshot Jazz Presents D'Vonne Lewis and Friendz
Over the recent years, D'Vonne Lewis has become one of the most frequently seen and widely respected artists on Seattle's music scene. Like jazz itself, Lewis' legacy has a deep history and a brilliant future.
Composer/bandleader/poet/drummer D'Vonne Lewis is the grandson of the "Godfather of Rock and Roll/Soul," 1950s-1960s Northwest organ legend, Dave Lewis. At 32 years old, D'Vonne is already considered to be the best and most versatile jazz drummer in Seattle.
Also featuring: Joe Doria on organ and Cole Schuster on guitar.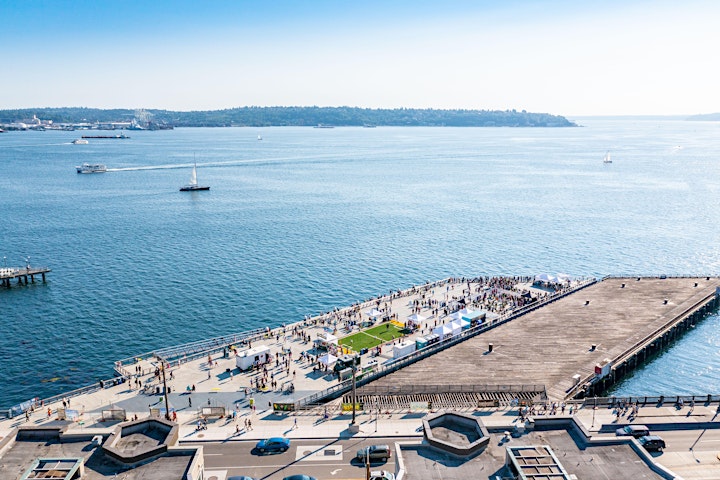 About Pier 62
Pier 62 is Seattle's most scenic new public space. Beyond the ever-changing collection of family-friendly cultural, recreational, and educational activities, Pier 62 is a unique place to see art, grab a bite, stroll alongside breathtaking views, or relax and enjoy a waterside respite from the big city. Pier 62 is managed and programmed by Friends of Waterfront Seattle in partnership with Seattle Parks and Recreation and City of Seattle's Office of the Waterfront. Learn more at waterfrontparkseattle.org.