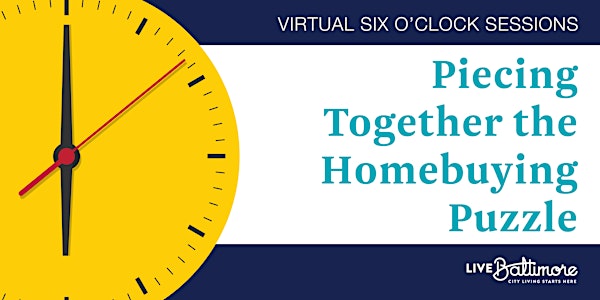 Piecing Together the Homebuying Puzzle Virtual Workshop
Join us to learn about all the pieces you'll need to start your homebuying journey.
About this event
Is a mortgage lender the same as a real estate agent? Why do you need a title company in the first place? Which expert do you need during the different stages of the homebuying experience?
There are several pieces to the homebuying puzzle. Luckily, we have leading real estate professionals to help fit the pieces together.
In this workshop we will review:
Who the players in a real estate transaction are and what they do
What to expect during your homebuying process
Tips and tricks to help before, during, and after the homebuying process
Come prepared with your questions for our experts in this informational one-hour virtual workshop.
*Please note - this class is for educational purposes only and attendance does not qualify as homeownership counseling. Homeownership counseling and Homeownership Counseling Certificates are provided by City-approved counseling agencies ONLY. For a list of agencies to contact for homeownership counseling, click here.