Pie Party Potluck LIVE! 2014

Thursday, May 1, 2014 from 6:00 PM to 9:00 PM (EDT)
Event Details
Pie Party Potluck LIVE!
Make. Bring. Eat. Pie.

Please come spend a fun evening enjoying the pies and company of food bloggers, food writers, food entrepreneurs, chefs, bakers, restauranteurs, other food biz peeps, pie enthusiasts and more.  There were pies as far as our eyes could see at Pie Party Potluck LIVE! 2011 & 2012. It was epic!

BRING:
A savory or sweet pie, preferably home-made. Every attendee MUST bring a pie.
A container to take pie home. Last year everyone was encouraged to take pie home and they did!
Business cards - very helpful when you are trying to network with your mouth full of pie.
Your appetite (stretchy pants might be a good idea...).

WHAT IS PIE?
noun /pī/pies, plural A baked dish of fruit, or meat and vegetables, typically with a top and base of pastry

Our definition of pie is a little looser. Pie: filling or topping and a crust. Suggestions: pie, tart, quiche, galette, pot pie, hand pie, empanadas, pasties, pizza, tartlets, strudel, pie in jars, pie-let, turnover or any other configuration or name for a concoction that includes a filling or topping and a crust.
PIE TIP: Bring a pie that is stable at room temperature. We had some melting pies last year, that were damned tasty, but became less pretty much to the chagrin of the peeps who brought them.

SHARE YOUR PIE!
Get our mouths watering. Let us know what pie you're bringing in the comment on section of our Pie Party Potluck LIVE! Parade of Pies blog post. Be sure to include your twitter handle, the link to your blog or website or FB page, etc and I'll list it on the blog post and tweet it.
Twitter Hash tag is #PiePartyGE

YOU NEED TO KNOW
EVERY attendee must bring a pie, preferably homemade. This is an invite only party for food bloggers and food industry professionals. If you want to bring your partner, your BFF, you dentist, etc., they must bring a pie.
You can't make a bad homemade pie -- anything that you labor to make from scratch will be completely appreciated. However, if you bring a pie that you didn't make, make sure it's a good one because the Pie Police will be in attendance.
Life is too short to eat bad pie. If you need suggestions of where to buy good pie in NYC email me Jackie at jackiegordon.com or reach out on Twitter.

First In, Most Pie: The pies will be served as they arrive so get to the event early to get the lion's share of the pie.
Follow Ken (hungryrabbitnyc) and Jackie (divathatateny) on Twitter so you can see the Pie Party Potluck LIVE! tweets.  Twitter Hash tag is #PiePartyLive. If you set up a #PiePartyLive column on whatever you use to view your Twitter feed you can chat with the other pie peeps.

We'll provide signage and markers to write down the name of your pie.

GE MONOGRAM IS TAKING CARE OF US!
GE Monogram is the presenting sponsor of Pie Party Potluck LIVE! 2012. It is a beautiful space and they are having their in-house chef, Chef Tageré, prepare hors d'oeuvres for us in addition to the pies we are bringing. There will provide beverages and serving staff and we're working on getting a pie inspired cocktail sponsored as well.
But wait there's more!...
Live Demo
Chef Tageré will do a  demo - TBD
DETAILS
Thursday, May 1st, 2014
6pm-9pm

GE MONOGRAM DESIGN CENTER Architects & Designers Building, 150 East 58th Street, 10th Floor, New York, NY 10155

Cost: Pie Party Potluck Live is FREE (thanks to our sponsors!). Tickets are limited. You must register to attend.
SHOW SPONSORS LOVE
GE MONOGRAM: As presenting sponsor for Pie Party Potluck LIVE! GE Monogram is totally taking care of all of us with the venue, food, demo, service staff and more!. Please show them some love and THANK them in our "conversations" about Pie Part Potluck Live!2012 (tweets, FB, Google+ and blogs. Let's show them how much we appreciate their generosity! Follow @GEMonogramNYC  on Twitter.
Jarlsberg: LIKE on FB  Follow on Twittter: @JarlsbergUSA
WÜSTHOF: LIKE on FB Follow on Twitter: @WÜSTHOF
Kerrygold: LIKE on FB Follow on Twttter: @KerrygoldUSA 
Anolon: LIKE on FB Follow on Twitter: @Anolon
OXO: LIKE on FB Follow on Twitter: @OXO
Dub Pies: LIKE on FB Follow on Twitter: @dubpies
Harvard Common Press: LIKEon FB Follow on Twitter: @HCPDishes
YOUR HOSTS
Ken Leung: Ken Leung - food blogger, hungry for what life has to offer. (Blog: Hungry Rabbit)
Jackie Gordon the Singing Chef (Blog: The Diva That Ate New York) and self professed "pimp of pie", Chocabaret: a tasting of artisan chocolates and the songs that make you go Mmm... The New York edition.
CAN'T MAKE IT... THIS TIME?
Turn that frown upside down. There will always be more pies, potlucks, food crawls and more, but you're only guaranteed to hear about it if you make sure you're on my mailing list.
SPONSORS
Want to sponsor Party Potluck LIVE 2014! and get your product could be talked about, tasted, listed, blogged, linked, Facebooked, Google+'d, tweeted about, etc.?

There are varying levels of participation available.  Email Jackie at jackiegordon.com for the sponsorship deck!
QUESTIONS?
Email Jackie at jackiegordon.com
Looking forward to seeing you for some serious pie eating.
Cheers,
Jackie & Ken
 PRESENTING SPONSOR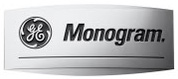 GOLD SPONSORS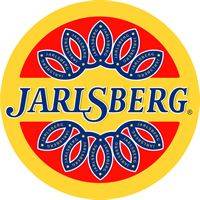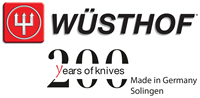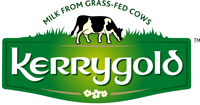 SILVER SPONSORS


BRONZE SPONSORS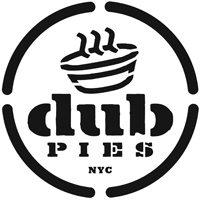 Attendee List
Sort by:

Date

|

First Name

|

Last Name
When & Where
150 East 58th Street, 10th Floor
New York, 10155


Thursday, May 1, 2014 from 6:00 PM to 9:00 PM (EDT)
Add to my calendar