Description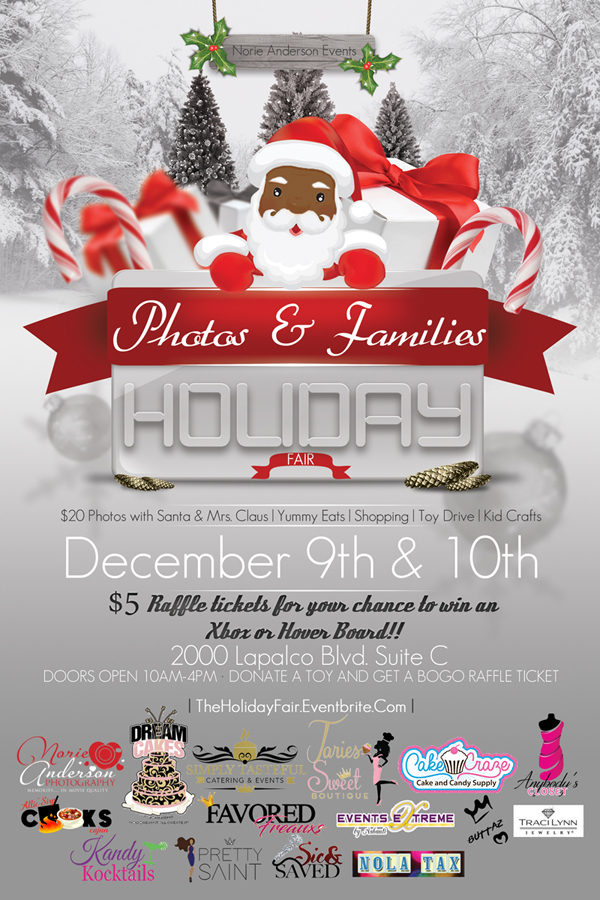 OPEN TO THE PUBLIC (NO APPOINTMENT NEEDED)
This is an annual FREE ENTRY event where families can come out to take photos with santa. Thats right, FAMILIES. We have comfortable luxury seating for up to 4 people to fit in the photo. You have the option to take an individual or family photo with or without Santa and Mrs. Claus. All packages are $20. Photography by Norie Anderson Photography PRINTS AVAILABLE ON THE SPOT OR DIGITAL IMAGE AVAILABLE FOR PURCHASE
FOOD
Experience some of the most delicious food, featuring gumbo, cajun pasta, cocktails, praline pecan cake and even more sweets and yummy food to choose from.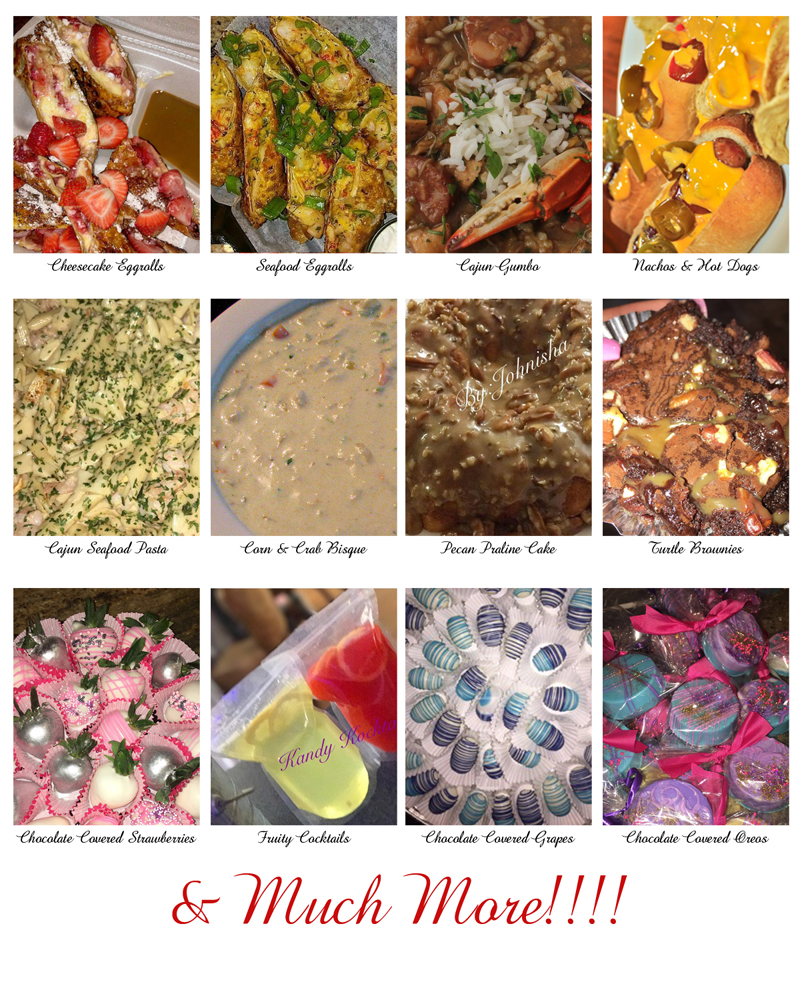 SHOP
Shop with and get to know many of your local businesses offering everything from clothing, shoes, accesories, art, beauty products, and luxury wine glass candles.
DONATE
Donate a toy or newborn clothing to help spread christmas cheer to kids and families who have to spend the holidays in the hospital due to an illness or other unfortunate circumstances. Items must be new and in original packaging. Your help is greatly appreciated.
We are raffling off an Xbox and a hover board. Donating a toy will get you one free raffle ticket when you purchase one or more raffle tickets. Raffle tickets will be sold for $5 a piece. 1st place: Xbox & 2nd place: Hoverboard. Proceeds are donated to charity.