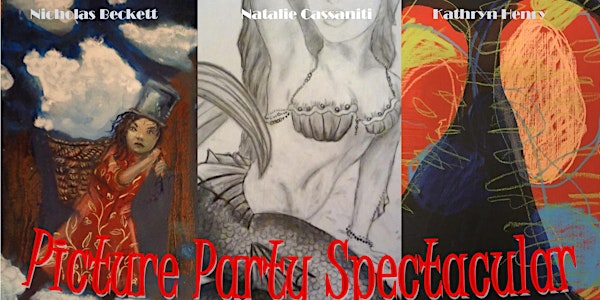 Picture Party Spectacular
When and where
Location
The Watch House, 179 Darling St. Balmain NSW Australia
Description
Three Visionaries present their latest works in this extravaganza using a range of mediums including paintings, mixed media and light projections.
Nicholas Beckett presents "Jewels and Fools" Oil paintings on wood and canvas dealing with the frailty of the human condition and the ways in which we navigate this difficult world.
Kathryn Henry is showing Mixed media works on canvas and wood – using acrylic paint, oil paint, wax oil crayons. In this body of work she returns to painting exploring illusion via layering within the picture plane, the resulting works a series of process based experiments.
Natalie Cassaniti presents, "Sin, Seduction and Sirens of the Sea" a series of pastels of Mermaids, their power and allure.
Opening Night Friday 26th August 6pm to 8pm
Saturday 27th and Sunday 28th August 10am to 5pm
The Watch House, 179 Darling Street, Balmain NSW Australia