Read on for important details for this live, in person Brookline Booksmith storytime event.
About this event
Live and in person at Brookline Booksmith! Join us for a special Picture Book Hour with author-illustrator Maddie Frost, reading Capybara Is Friends with Everyone.
Register for the event!
RSVP to let us know you're coming! RSVPs don't guarantee a seat, but you'll be alerted to important details about the program, including safety requirements, cancellations, and book signing updates.
Reserve a book!
Books will be available for purchase at the event, but you can ensure that you get a copy by preordering on this page. You can pick your book up after 10:00AM on the day of the event.
Can't make it to the event? Preorder the book here to have it signed and personalized, and choose to have it held or shipped from the store!
FOR INFORMATION ON ACCESSIBILITY AND COVID PRECAUTIONS, PLEASE SCROLL ALL THE WAY DOWN.
If you have trouble checking out, check the Eventbrite FAQ located here.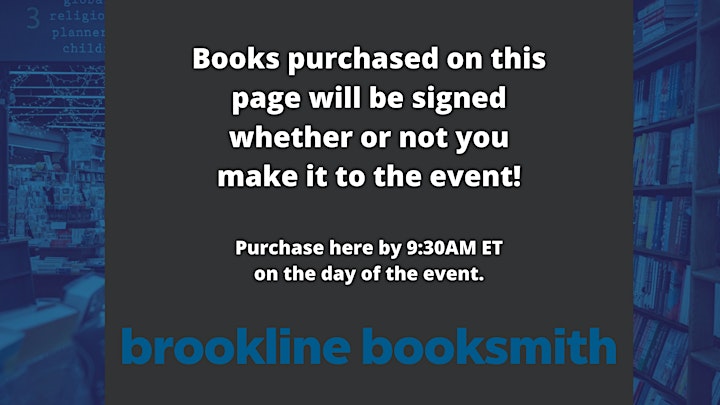 Capybara Is Friends with Everyone
Hi, hello. My name is Capybara and I think it's important to be a great friend. Take it from me, I have 4,382 friends!
Capybara will do anything for his friends. But it's exhausting—and when Capybara meets a potential new friend who doesn't seem to be responding to his advances, Capybara learns a valuable lesson. His friends like him just for who he is!
From the creator of Smug Seagull and Just be Jelly and illustrator of Shine Like a Unicorn comes a funny, heartwarming story about friendship.
This book is an excellent teaching tool for lessons on friendship and creating boundaries within those relationships. It is a funny story for families to share, and a great read-aloud at home or in the classroom!
Maddie Frost is an author-illustrator from Grafton, MA. Some of her books include Smug Seagull, Just be Jelly, Wakey Birds, Shine Like a Unicorn and more.
About Brookline Booksmith
We are one of New England's premier independent bookstores, family-owned and locally run since 1961. We offer an extensive selection of new, used, and bargain books; unique, beautiful gifts; award-winning events series; and specialty foods. Every day, we strive to foster community through the written word, represent a diverse range of voices and histories, and inspire conversations that enrich our lives. Find more at brooklinebooksmith.com!
EVENT ACCESSIBILITY
This event will take place in Brookline Booksmith's Used Book Cellar, which is only accessible by stair. If possible, the event will be livestreamed to Facebook. ASL interpretation may be provided (based on the availability of interpreters) but must be requested at least 2 weeks in advance of the event. Seats are limited. Please email us at tickets@brooklinebooksmith.com as soon as possible if you require ASL interpretation, guaranteed seating, or other accommodations. We will do our best to serve your needs!
IMPORTANT NOTICE REGARDING COVID & IN-PERSON EVENTS:
Please note that any Brookline Booksmith in-person event may be canceled by the bookstore, publisher, or author based on concerns about health and safety around the time of the event. Wherever possible, any in-person appearance canceled due to COVID will be moved to the Brookline Booksmith Zoom as a Webinar at the same date and time, and all tickets & registrations will be transferred to the online event. Book signing details may change. Refunds may be requested in the case of a virtual pivot or event cancelation.
At this time masks are required at Brookline Booksmith.
Organizer of Picture Book Hour Live! Maddie Frost: Capybara Is Friends with Everyone