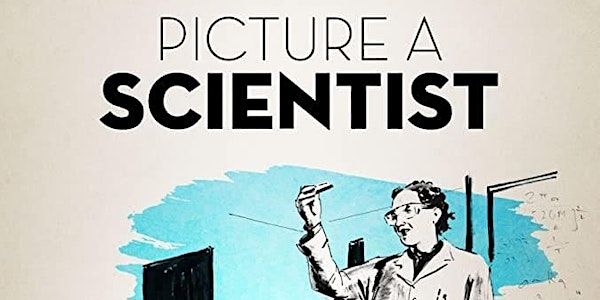 Picture a Scientist
You are invited to a screening of award winning film 'Picture a Scientist' followed by a panel discussion on gender equity in science.
When and where
Location
Turner Theatre, Biosciences 2 Professors Walk Parkville, VIC 3010 Australia
About this event
The People & Culture (P&C) committee is pairing up with the BioSciences Early Career Academics (BECA) committee to host a discussion of "Picture a Scientist" from 2-3p in the Turner Theatre (BioSciences 2) on Thurs. 23 Sept. Picture a Scientist chronicles the experiences of biologist Nancy Hopkins, chemist Raychelle Burks, and geologist Jane Willenbring with topics ranging from brutal harassment to years of subtle slights. The aim of the documentary is to provide new perspectives on how to make science itself more diverse, equitable, and open to all. You can find both the 93 & 56 minute versions here.
We also encourage you to view a short video from Ben Barres on women in science. Ben was a Stanford neurobiologist and advocate for women in science before he died in 2017 (Nature obituary). As a transgender man, Ben had a unique lived experience working as both a woman and man in STEMM. He used his position to advocate for women and minorities and offered ways to correct a system that he viewed as fundamentally biased against the advancement of women and minorities.
P&C/BECA committees have organized a session to discuss the barriers for women in our School. Dr. Lisa Godinho will be chairing this session, with senior academics in the School leading a discussion panel. Panellists include Profs. Ute Roessner and Linda Blackall, Dr. Irene Gallego Romero, and A/Prof. Suzie Reichman. We encourage you to watch the documentary ahead of time and join in our discussion session.
Join in the discussion session via Zoom.
Join from PC, Mac, iOS or Android: https://unimelb.zoom.us/j/85074016663?pwd=MnNaWGxIUGR3K3lpQ2VXNTA0dGxidz09Meeting ID: 85074016663 Password: 288198
We have also compiled a list of resources for women in STEMM.
UoM Resources:
UoM Diversity and Inclusion page
Faculty/School Resources:
School of BioSciences People and Culture Committee Canvas landing page
Organizations:
Science in Australia Gender Equity (SAGE)
Association For Women in Science
Science & Technology Australia – Superstars of STEM
Franklin Women – Mentoring Program
Professionals Australia – Gender and Diversity
Articles:
Why mentoring for women risks propping up patriarchal structures instead of changing them
Promoting inclusive metrics of success and impact to dismantle a discriminatory reward system in science
The importance of teaching boys about brilliant women
Gender equality and paid parental leave in Australia: A decade of giant leaps or baby steps?
Video:
Ben Barres: "It's No Longer Necessary to Live in the Closet"