Description
The Endurance Society's Pico Skimo!
March 4th, 2017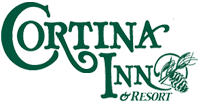 $35 - Single Climb or Two Laps - 2,000 feet of vertical gain each climb. Results will be listed alphabetically top finishers receive a custom medal.
$50 (3 Climbs - 6,000 feet of vertical gain) Results will be listed and top finishers will receive a custom medal. (4 1/2 Hour Cutoff for awards)
NOTE: Endurance Society members will receive a discount on entry fee.
6:45 - 7:30 a.m. Registration at PICO. All entrants will receive an Endurance Society beanie hat.
7:40 a.m. Race Briefing
8:00 a.m. Le Mans start - Dash to your skis. (Our intention is a dash start but we're flexible. This could be too chaotic. We may have to start with skis on)
12:30 p.m. - Course Closes
12:30 pm Award Ceremony - All participants will receive a custom medal.
RULES: Helmets Required, No stashing food, water or gear. You must pack and carry all your own gear. This is a self supported race including food and water (SELF SUPPORTED). You must pack your skins vs. skiing down and holding them in your hands.
Divisions - We will have an Alpine Touring Division and a Telemark Division. Everyone will race together but results will be categorized based on the equipment you race with.
Race course - All racers will follow the same course which happens to be the uphill travel route for Pico. The race will start at the Little Pico Triple, proceed up the looker's left side of Lower Pike Trail, follow lower Pike past the bottom of the Summit Express Chairlift, at Tower 7 of the Summit Express Quad, bear left up 49er trail and follow to the summit of Pico. Times will be recorded at the top of the mountain just to assure all athletes summit. It's imperative that you make it to the timing checkpoint before turning around. Time will also be recorded at the base. The descent will be Pike. FINISH - For safety reasons, we will use a "soft" finish at the base. Please obey the slow skiing signs around the base area, and the finish will be skiing down to a staff member who will record your bib number and time, not tucking through a finish corral.
Contact andy@endurancesociety.org with questions.
Pico will also offer discounted lift tickets with your race entry.
NO REFUNDS OR TRANSFERS FOR THIS EVENT.

NOTE: Anyone interested in earning points for USSMA must be participating in the 3 Lap Option.
USSMA Application - http://www.ussma.org/sites/default/files/USSMA%20License%20Application%20Form.pdf