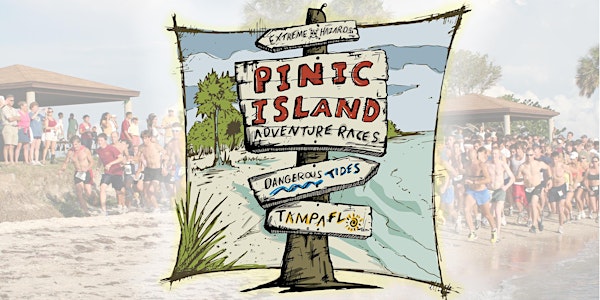 Picnic Island Adventure Run
When and where
Location
Picnic Island Park 7404 Picnic Island Blvd Tampa, FL 33616
Description
What: 3.6 Mile Picnic Island Adventure Run
Where: Picnic Island Park (on the South end of Westshore Blvd.)

Dates: Friday, June 9 at 6:45 pm (rain or shine)

What is the Picnic Island Adventure Run? It is a 3.6 mile off-road run that will have a number of great challenges that are designed to be fun and push your body to new limits.
What kind of challenges can I expect? Beach running - including getting your feet wet, crawling and fighting your way through the course and a few other surprises.
What can this race be compared to? There is the original Adventure Run in Tampa Bay. This race combines a beautiful park, a great sunset view over the water, music, and a challenging course unlike anything you have seen before. Top it all off with the best post-race party and a feast from a professional caterer!
Click here to read the Tampa Tribune article on the
Registration fees are non-refundable.