Description
Attention: Men Who Are Passionate About Becoming Better Men, Creating The Relationships of Their Dreams, and Improving All Areas Of Their Life

Last Chance! Decades Worth of Workshop Experience, Distilled Into a Powerful Weekend Where You Will Learn to Build Deeply Satisfying Relationships by Becoming More Fully Yourself!

You Can Do It…and We Will Show You How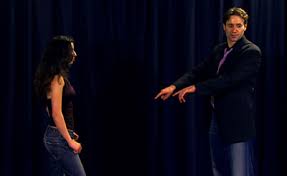 You'll get personal feedback from Lance Mason and the best PickUp 101 Instructors, with over 13 years of experience training men just like yourself

Dear Friend,
How would your life improve if you had the skills, wisdom, and experience to create amazing relationships with the women you want in your life?
Let me begin by sharing a fact with you:

Your ability to confidently express the best version of yourself will account for more than 95% of your success with women and in relationships.

Let me ask you a few questions…
Would you like to be able to have the "woman part of your life" handled?
Would you like to have the relaxed confidence of knowing that you can create the relationships you desire?
Would you like to flirt more, spend more time doing "fun stuff," and less time struggling to approach women, or devote more time to actually enjoying the women and relationships in your life
You could spend many years and thousands of dollars learning about "pickup" and "dating". The path to pickup mastery can be a long grueling struggle. But, we don't want you reinventing the wheel.
Our PickUp 101 instructors have spent many long hours perfecting their skills. We have struggled. We have built the skills and experience, and now we are passing it on to you. You could struggle your way through this...

…Or you can learn the most important lessons from our 13+ years of experience in just one weekend!

This information is for you ONLY if you're a man who genuinely loves women and you are:
A goal-oriented, results-focused individual who is serious about becoming successful and effective in dating and relationships (however you define them!)
Serious about combining the life experience which makes you unique with effective social skills to make an impact on the woman in your life (and other personal relationships)

Optimistic about your future and ready to open new doors for yourself, whether in your intimate relationships, or in every aspect of your social life

Becoming the kind of man that women get giddy over isn't simple. It's the result of putting together the right skills and lots of practice.
And it's not your fault you're not as succesful with women as you want to be. The ability to charm women doesn't come naturally to everyone. Without experience and expertise, it's difficult to know what to say or how to wildly turn women on.

We can show you how to do both of these things, and to make a life transformation.
But first, let me tell you a little bit more about the last 13 years of PickUp 101 Workshops — and why you should consider joining us.

PickUp 101 started as a dream. It was a dream job, a dream business, and a dream community.

We started out running workshops in a living room with two instructors and less than a dozen students. The living room was sweet, but it was barely a legitimate business! Later, we hit our high point at 4-6 workshops per month across 4 countries, giving personal one-on-one instruction to hundreds of men.

During the past 13 years, PickUp 101 has covered a long list of dating and relationship topics, through home study products, live workshops, and seminars. We developed a reputation for our personalized exercises and down-to-earth approach to dating advice.
Many instructors and students who started at PickUp 101 have gone on to succesfully create their own businesses, write books, start podcasts, and transform many thousands more lives.

We've been featured at the PUA Summit, on David DeAngelo's dating advice products, and in media reports from CNBC and San Francsico Magazine (among others).

Now we want to share this knowledge with you on a personal level, one last time!

Introducing… The PickUp101 Farewell Reunion Once-in-a-Lifetime Grand Finale Workshop !!!
The Most Comprehensive and Exclusive Training
we've EVER done…happening
Friday, August 11th through Sunday, August 13th
in San Francisco, CA
You might be wondering: If PickUp 101 was so succseful, why is this the last workshop ever? And, is this really the last workshop, or is that just marketing hype?

Yes. This really is the last workshop we will ever do.

Many things change over the years, and there are times in life where we all need to move on. People grow up, and many of the instructors and students are now happily married and raising families. In fact, the idea for this grand finale workshop started while we were sitting around at a wedding. A PickUp 101 Instructor and former ladies man was hanging up his hat to start a new chapter of life (It was me, Daniel. And now here I am typing this letter to you).

As we sat together in a circle sharing stories, Lance (yes, the legendary Lance Mason) announced to us all that he was shutting down the business forever. It was really coming to an end. There were hugs, appreciation, and grattitude. But, it didn't take long before it was obvious that we had to do something special to really go out with a bang.

It has been a while since the glory days of PickUp 101, when we had 20+ instructors around the world, and new men were coming in and transforming their lives every weekend. But, those glory days have not been forgotten. PickUp 101 has left a lasting memory in each of our hearts. And, That Is Why....

The PickUp 101 Instructors have decided to rally for one last epic, one-of-a-kind, blowout reunion workshop!

This will be a reunion of many past instructors. It will also be a full-blown transformational workshop, and like nothing else you have ever experienced. We will span three days, giving you all the latest insights, techniques, and mindsets that we each of the instructors has been working to develop for the last few years.

Man Wisdom - We may not have been all together, but we have not been standing still either. Each of us has been on our own journey of transformation and growth, and now we want to take all of the wisdom, insight, and transformation from our own lives and give it to you one last time.

During this highly interactive, experiential 3 days, we will work with you personally to achieve your goal of creating highly satisfying and thriving relationships with women.
Here's just a taste of what you'll learn:

How to grab a woman's attention as soon as you meet, then keep her captivated and seduce her in exactly the way she wants to be seduced


How to express yourself through story-telling so deep and rich that women might literally start to drool


The 5 Easiest Ways to Open a Conversation (with anyone, anywhere, anytime) — so you always have an option that you can count on when the right woman walks into your life


Ideas that work for expressing energy and passion so women feel more alive and more open in your presence


Social Awareness Strategy — know this and you will easily be attuned to your social surroundings, you will lead interactions, and people will naturally want to be near you.


4 Principles of Being Your Authentically Best Self, which you can use to express yourself effectively and stand out from the crowd — and have women appreciating you for who you are


A simple, proven process for being comfortable around women and in social settings no matter where you are or who you are with


BONUS: The juiciest stories you NEVER heard about what was going on behind the scenes for PickUp 101 instructors.
PLUS, you'll get plenty of one-on-one feedback during the 3-day training, and "in the field", so that you can make real-time changes and SEE your results and improvements. (This ALONE could be worth the investment of the entire program.)
You may be wondering how we're going to do all of this in 3 days.
Here's how we're going to do it, together:
First of all, you should know that we are totally committed to sharing everything we've learned and experienced during the past 13 years so you can effectively grow in your dating and relationship life.
Here's what you'll get at the PickUp101 Farewell Reunion Grand Finale Workshop:
Welcome reception and time to network and mingle with the PickUp 101 crew throughout the weekend

3 FULLY interactive days with us in San Francisco

In-field opportunities to go hit the bars together and get real-time feedback (Friday AND Saturday nights)
Exercises, feedback and personalized advice for your specific situation from PickUp 101 instructors.


A Q&A Panel where you can ask us anything. No topic is off-limits!

Special segments from your favorite past PickUp 101 instructors. (Discover the newest secret tips they've been using in their own lives.)

Exclusive ideas and information based on all of our unique experiences over the last 13 years of experience, not available elsewhere
Remember, this will be a one of a kind and ruthlessly fun event — Instructors will be flying in from around the country. So you're getting feedback and instruction that is not available anywhere else.
Remember, how I said your ability to show women the best version of yourself determines your success with women. Are you willing to leave that to chance?
This is important…
Because we are not doing this to make a quick profit, it's important to us to maintain the integrity of the group. We don't accept everyone -- even if you have the money to pay. We are doing this because we want to make sure this is a good fit for you as well as a good fit for us.
Therefore, to ensure this program is right for you, we are giving you an opportunity for a free personal consultation with a PickUp 101 Instructor, before you commit. (normally over $150 value, for free)
If you know that you want to be there, and you are already as fired up as we are, then we want you to be there. Sign up right now! Whether you sign up now or later, you can still have a phone consultation with an instructor (just send an email for more details to pu101daniel@gmail.com).

So, are you ready?
Yes, sign me up! I'm ready to attend the PickUp 101 Farewell Reunion Grand Finale Workshop so I can party with the crew, meet more women, create a lasting impact, and find more satisfaction through flirting and relating with women effectively.
It's time to get out there and create the relationships of your dreams— and to do it effectively.

To your Dating Success,
The PickUp 101 Instructors
Lance Mason, Daniel Johnson, Hristiyan Atanasov, Alexandra Docter, Eric Monse, Asher Kayce, Brian Begin, and more!


P.S. If you are not excited yet, you might not fullly appreicate how unique this occaision is. This is something special to be a part of, and it will not happen again. Every instructor we have talked with so far about this says they love the idea. They talk about how much PickUp 101 has meant to them in their own lives, and we are all eager to make this event awesome. PickUp 101 has touched a lot of lives and this is one last chance to celebrate it all.

Don't miss this opportunity! Sign Up Now, or Email for a free consultation!