Description
Rancho Los Alamitos presents a Deb's Kitchen Culinary Adventure with Chef Debbi Dubbs
Pickling and Fermentation Workshop
Saturday, June 8, 2019
9:30 am – 12:30 pm
$75 Future member / $65 per RLA member
Advance Reservations Required

Join us at beautiful Rancho Los Alamitos for a hands-on class on the basics of pickling and fermenting vegetables from your garden or the farmers' market. In this class, you will make two kinds of pickled vegetables and a jar of sauerkraut. (If you think that you don't like sauerkraut, wait until you try your own!) This is refrigerator-style pickling where no water bath canning is necessary. Chef Debbi will demonstrate techniques, discuss food safety and the basics of canning pickles in brine. Each participant will prepare and take home three jars of their very own preserved produce.
The class is suitable for adults and interested teens. Reservations are required. Parking is limited at Rancho Los Alamitos, so car-pooling is encouraged and appreciated.
To receive information or directions to the Rancho, call (562) 431-3541 or email info@RanchoLosAlamitos.org or visit RanchoLosAlamitos.org.

Special thanks to Melissa's for donating produce and supplies for this event.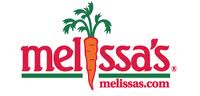 ---
About Chef Debbi Dubbs

Debbi began her career in the culinary world when she was still in high school. She worked in the field then attended culinary school. She went on to manage several kitchens, run her own catering company; provide research and development of recipes as a corporate chef for Melissa's World Variety Produce and offer personal chef services.

In addition to appearances on television and radio, Debbi has taught culinary classes and demonstrated equipment for Williams Sonoma, Bloomingdale's, Sur la Table, Temecula Olive Oil, and many more impressive venues. She has authored two books: What's in Your Pantry? (2012) and A Little Book of Cheese (2019).

A dog lover and a Master Gardener, Debbi is an advocate of locally grown produce and promotes sustainability. When she's not cooking, Debbi spends much of her time in her kitchen garden and reading; culinary mysteries are a favorite. For more information, please visit her website DebsKitchen.com.