Join Hyde County's FCS Agent in a hands-on workshop learning about preserving your produce through pickling!
About this event
Pickling foods creates a tasty product using salt, spices, vinegar and/or sugar. The acidic environment in pickling is important for taste, texture, as well as safety of the product as this environment protects the product from the growth of a dangerous foodborne bacteria. Following tested recipes and not altering ingredient ratios will help to ensure a safe product. Join us in learning more about pickling and making a tested recipe during class!
We have ONE class available for this preservation method. Be sure to register early, and don't miss out! Class will be held in the Teaching Kitchen within the Government Building.
Registration is FREE and limited to 12 participants per class.
This event registration is for August 17, 10:00am - 12:00pm.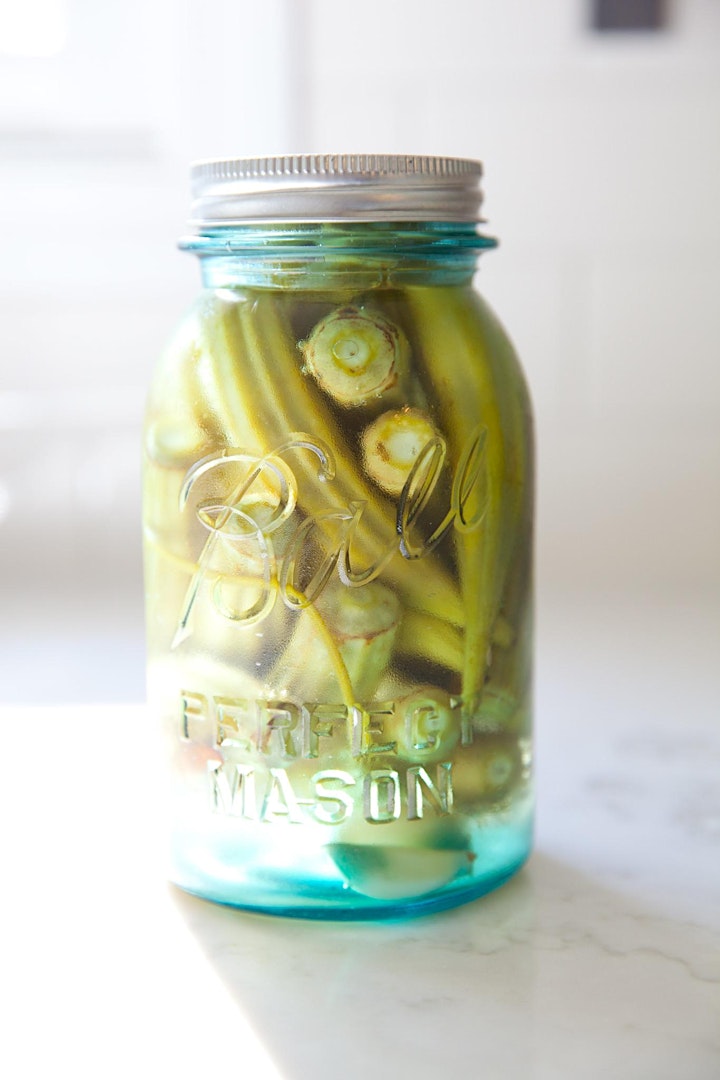 Organizer of Pickling Class
>Hyde County Center
30 Oyster Creek Rd
Hyde County Government Center
Swan Quarter, NC 27885
OPEN MON-FRI: 8A-5P
(252) 926-4486
https://hyde.ces.ncsu.edu/


---
NC State University and N.C. A&T State University work in tandem, along with federal, state and local governments, to form a strategic partnership called N.C. Cooperative Extension, which staffs local offices in all 100 counties and with the Eastern Band of Cherokee Indians.
Read our Privacy Statement
N.C. Cooperative Extension prohibits discrimination and harassment on the basis of race, color, national origin, age, sex (including pregnancy), disability, religion, sexual orientation, gender identity, and veteran status.
Individuals with disabilities are invited to request reasonable accommodations to participate in Extension sponsored programs and events. Please contact the county Extension office offering the program at least 14 days prior to the event to make arrangements.