In this workshop you will learn how to make your own quick dill pickles, bread & butter pickles, and pickled onions.
About this event
Everybody loves a pickle! Dill, sweet, or onion. They're great on sandwiches and in salads. You can make a quick pickle that will satisfy those pickle cravings and make a great addition on the socially distanced pot luck table.
Liane Paulson of Wow Wow, LLC will demystify the pickle making process. She will take you step by step through three tried and true refrigerator vinegar pickle recipes to make your mouth water.
Recipe(s) and equipment list will be provided one week in advance. Nothing fancy, expensive, or out of the ordinary. Below are the basics:
Dill pickles will require cucumbers, vinegar, dill, garlic, onion and non-iodized salt.
Bread & Butter pickles will require cucumbers, vinegar, mustard seed, celery seed, turmeric, sugar, and non-iodized salt.
Pickled onions will require one red onion, vinegar, sugar, and non-iodized salt. Spices are by taste.
The workshop will be held over Zoom. Link will be provided through Eventbrite reminders.
We will do all preparation together.
80% of all proceeds will go to JK Community Farm (www.jkcommunityfarm.org) which provides organic produce to families living with food insecurity. $20 is recommended, but any amount would be welcomed!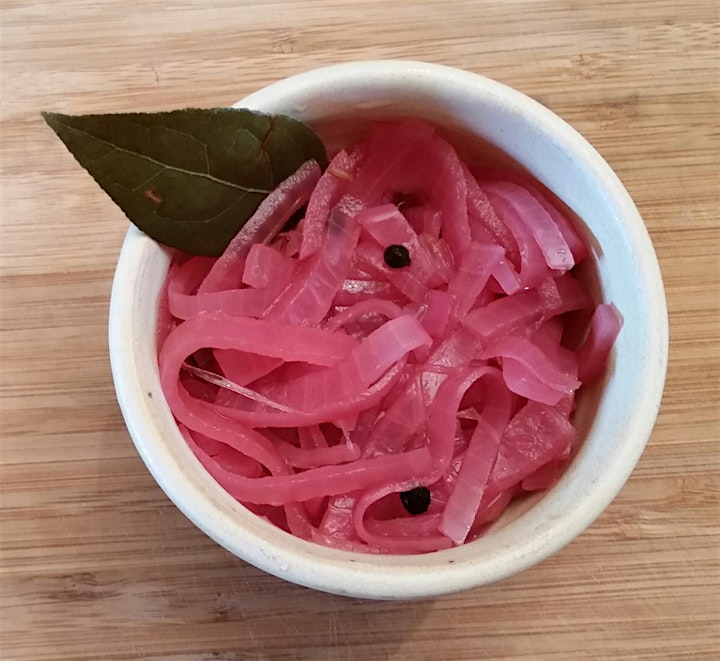 Organizer of PICKLES, PICKLES, PICKLES --Interactive Pickling Workshop