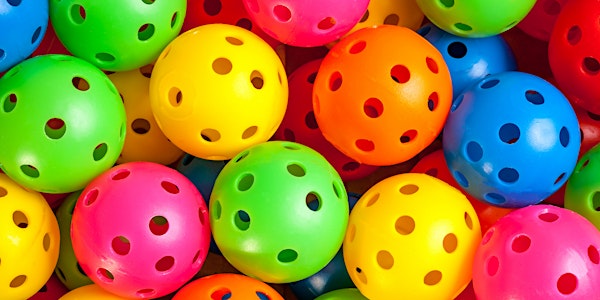 Pickleball 4 Life Memorial Day Challenge
The Pickleball 4 Life Challenge will be like no other Pickleball event you've attended w/unique games and 4 hours of playtime! Limited tix!
When and where
Location
Austin Tennis Center 7800 Johnny Morris Road Austin, TX 78724
About this event
ALMOST SOLD OUT! Get your ticket today!
Ever been excited for a Pickleball tournament only to lose your first two games and you're out? You payed all that money and spent all that time preparing, only to play for 30-45 minutes and then sit and watch everyone else play for the rest of the event.
Perhaps you're a recreational player and looking for your first foray into competitive play without all the stress and anxiety of a tournament? Enter #Pickleball4Life:)
The Pickleball 4 Life Challenge is designed for intermediate players who love the sport of Pickleball and want to play as much as possible while meeting new people and having tons of fun.
Our unique format has you playing fun and competitive Pickleball games throughout the event that allow for deep connection with other players, and LOTS of play time (4 hours). There's no "2 losses and you're out" at the Challenge. You do NOT need a partner. Our unique format of fun games will seed you on a team of 4 to compete for the crown in the Finals Showdown at the finale of the event.
Pickleball 4 Life is proud to be partnered with NAMI Central Texas to help shine the light on Mental Health Awareness month and to bring critical resources to our communities who strive to live their best life and sometimes struggle with mental health issues. We're out to help smash the stigma of getting help for mental illness and promote optimal mental health in our communities.
Pickleball is a great tool to uplift your mental, emotional, and physical well-being. So, we invite you to join us at the Pickleball 4 Life Challenge on Memorial Day, Monday, May 30, 2022 from 10am - 3 pm at the beautiful Austin Tennis & Pickleball Center to support the mission and vision at NAMI Central Texas.
Charity Partner Vision: NAMI Central Texas envisions a community that addresses mental illness as a health issue and provides the systems, resources and education for all people to achieve recovery.https://namicentraltx.org/