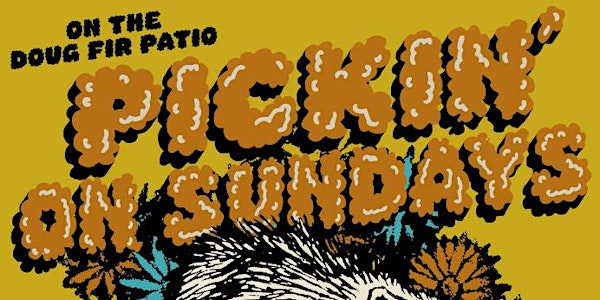 Pickin' On Sundays with Faustina Masigat, Lindsay Clark
Location
Doug Fir Lounge
830 E. Burnside St.
Portland, OR 97214
Doug Fir's 14th Annual Outdoor Music Series - Free every Sunday on the Patio
About this event
4:00pm-7:00pm Sundays on the Doug Fir Patio
THIS EVENT IS 21+
VALID U.S. ID OR PASSPORT REQUIRED
Now in its 14th year on the Doug Fir Patio, Pickin' On Sundays is a fun free summer live music event. Catch singer-songwriter favorites from Portland and beyond. Grab food & drinks and soak up the Portland Summer.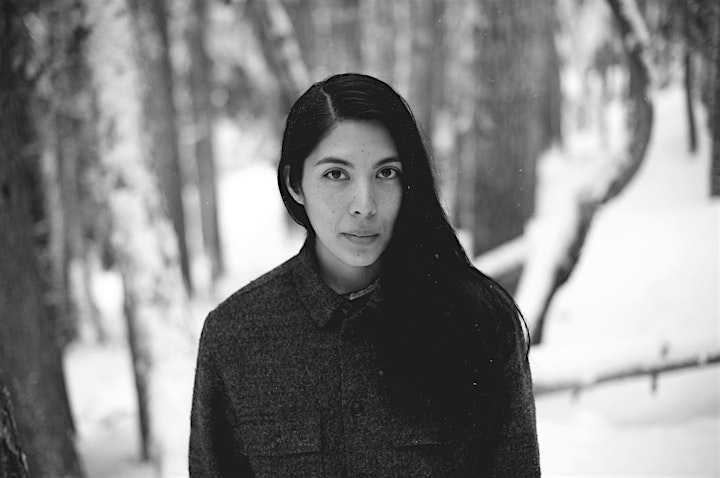 Frustrated by academia and emotionally raw from a breakup, Faustina Masigat stepped away from her peers in her mid-twenties. She had come to realize that her personal and artistic maturation had been stifled by her relationships and her overly angular traditional musical schooling. She knew she needed to spend more time alone, committed to a process of unlearning, before she could move forward. As she peeled back the rigid layers of her youth, she began to write the songs that, a few years later, would make up her debut record. Seeking honesty over perfection, her approach to composition became much more intuitive; seated in the natural expression of not only her emotional life, but also that of a spiritual life, an expression of her own femininity, and a means of self improvement through self reflection. She became obsessed with the old, forgotten, second-hand guitars she would find in the "As Is" section of local music shops, believing that magic and songs still lived in the beat-up wood. One album track, "Willie Nelson", manifested, fully formed, from one of these guitars - an ancient, labeless individual that she called "Red".
The songwriting on her self-titled debut is all at once heartbreaking, intelligent, meditative and elegant - centered around a voice that is difficult to attach genre to. There is a quiet intensity running through the world that Faustina creates: sweet and heavy, a touch of angst, brutally honest, smoldering. The album is understated, arranged as to allow Faustina's effortless rapport with pedal steel player Tucker Jackson (The Minus 5, The Delines) to shine clearest. It's a spacious and lush debut, with all of her vulnerabilities laid bare in songs hemmed together with fragile intimacy.
Faustina Masigat is out now on Mama Bird Recording Co. It was recorded by Rian Lewis, mixed by Ben Nugent and mastered by Timothy Stollenwerk, all in Portland, Oregon.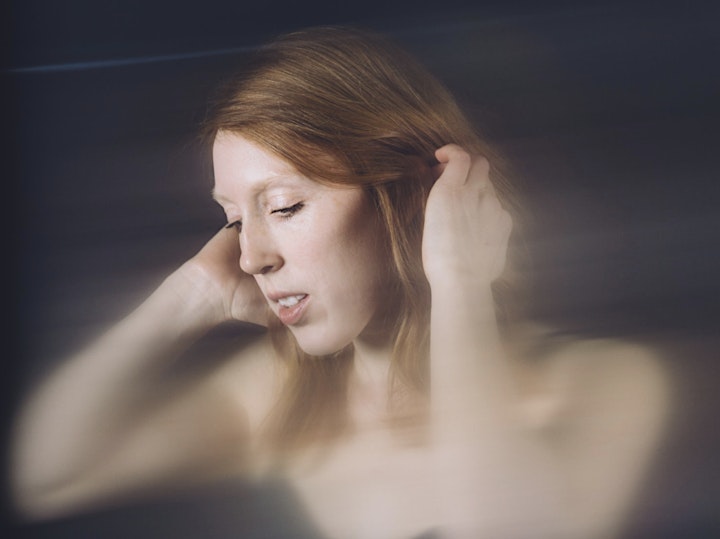 Lindsay Clark finds balance between traditional and english folk, country, and her own version of experimental folk that seems to come from within. Exquisite and pitch perfect, her music speaks of quiet revelation, with a background of (usually her own) multi-tracked vocal arrangements. With influences ranging from the Beach Boys, Elizabeth Cotton, Joni Mitchell, Appalachian folk, her classical upbringing, and her father's record collection, she blends many worlds into a uniquely warm sound. She has carved out a vibrant place as an artist with a penchant for poetry, rich harmony, and a style of self-taught fingerpicking influenced by Nick Drake, John Fahey, and others.
Originally from the small gold rush town of Nevada City, CA, she now resides in Portland, OR. Her sound has been described as "folk with angelic vocals washing over smooth edges" (1859 Magazine). She has shared the stage with musicians such as Alela Diane, Adam Torres, Nat Baldwin (Dirty Projectors), Ryan Francesconi (Joanna Newsom), Kaitlyn Aurelia Smith and Michael Hurley. "Crystalline" was released in 2018 via boutique German label Oscarson.
Her forthcoming full-length album (which she wrote, produced and co-arranged), Carpe Noctem, features guitarist William Tyler, Alela Diane, Sage Fisher (Dolphin Midwives), Alexis Mahler (Shook Twins) & Andy Rayborn (Paper Gates). It was engineered and arranged with Jeremy Harris (Vetiver, Adrienne Lenker, Hand Habits), and is out 6/24/22 with Audiosport Records (NL). She has also recently collaborated on Michael Hurley's latest release, Time of the Foxgloves (No Quarter Records). She is currently at work on her first collection of lyric memoir-in-essays.
Photo by Myles Katherine