Sales Have Ended
Registrations are closed
Advanced ticket sales have ended for this event either because the event has started or because tickets are sold out. A limited number of tickets may be released on day of show via the waitlist.
Sales Have Ended
Registrations are closed
Advanced ticket sales have ended for this event either because the event has started or because tickets are sold out. A limited number of tickets may be released on day of show via the waitlist.
About this Event
3:00pm-7:00pm Sundays on the Doug Fir Patio
THIS EVENT IS 21+
VALID U.S. ID OR PASSPORT REQUIRED
Now in it's 13th year on the Doug Fir Patio, Pickin' On Sundays is a fun free summer live music event. Catch singer-songwriter, folk, country and americana favorites from Portland and beyond. Grab happy hour food & drinks and soak up the Portland Summer.
This series is made possible by our friends at Portland Mercury and Descutes Brewery. Support these local businesses that support local music!
We've got free events on the Doug Fir patio all summer long... click here for the listing!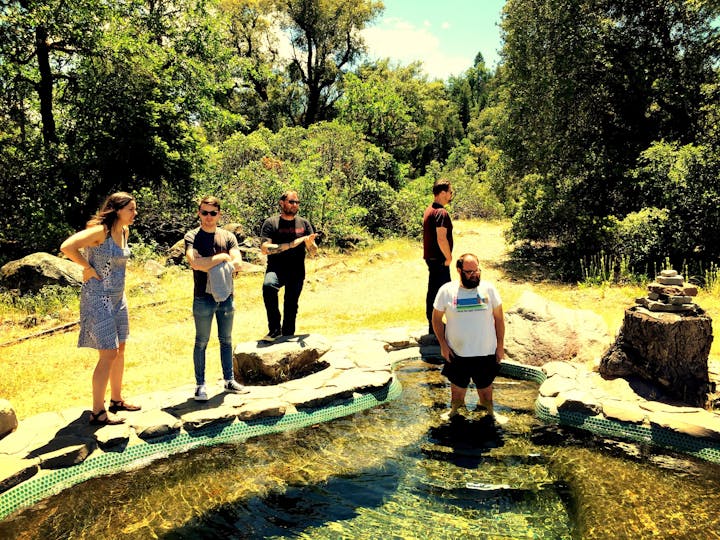 Instagram | Twitter | Facebook | Bandcamp | Soundcloud
"Oregon's own Cedar Teeth has a sound as lush and layered as the Mount Hood National Forest, which happens to be a stone's throw from the band's hometown." - WILLAMETTE WEEK (JUSTIN CARROLL-ALLAN)
Cedar Teeth didn't plan to start a band around the campfires that lit up their Oregon youths in the forests of the Cascade foothills that form a clear-cut divide between Portland and the surrounding wilderness. The genre bending roots troupe owe their inception to bassist Rayson Gordon, who forged a musical link between friends and provided their secret headquarters: a cedar shed on his grandparents' 40 acre forestland on Green Mountain Road. In their new practice space, campfire tunes turned into intricate songwriting and friendships became a partnership.
Following their 2014 debut album, Hoot, Cedar Teeth built their reputation on stage, whether at festivals like Summer Meltdown and Wildwood, or at clubs throughout the Pacific NW, where they have joined bands like Fruition, Shook Twins, Motopony, Hot Buttered Rum, and Magic Giant.
On their 2017 EP, Farewell To Green Mountain, Cedar Teeth explore everything from indie rock and grunge to psych folk and bluegrass, reflecting the diversity inspired by their lives on the dividing line of societal opposites. Produced by Larry Crane (Elliot Smith, The Decemberists), the EP leans heavily on backwood harmony, allowing complex song structures and off-kilter melodies to support tales of love and war and the moments in between. In one sense, Farewell to Green Mountain is a goodbye to both their formative practice space and the vanishing wilderness and community they knew growing up; a sense of loss that makes its way into songs such as "Cancer" and "Mama's Mourning". But then again, a voice of defiance emerges in songs like "Winter" and "Echoes Grounding", testaments to renewal and resilience in the face of the dying light.
While their range of sonic interests and influences defy easy classification, it is difficult not to hear Levon Helm, Rick Danko and company, The Band, hollering from the grave. Indeed, imagery reflecting organic flesh and bone, mingling with gnarled old-growth roots music, is what this band is all about. Call 'em whatever you like: they are harmonizers and collaborators and Cedar Teeth won't let the fire go out.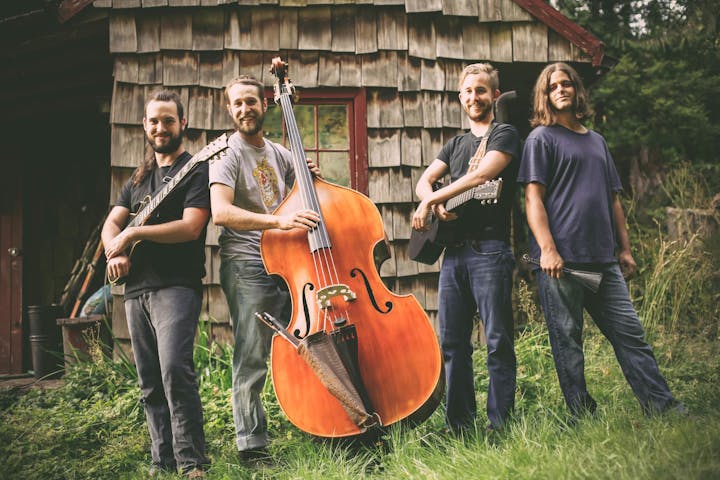 The Sky Colony's first full-length album ,"In A Dream", was released in February, 2015, and featured Master's College banjo extraordinaire Molly Hazel and brilliant drummer dad Jeff Lacy. The title was publicized with blog coverage and radio play at stations worldwide. "It's a mixture of the call of the Cascadian wilderness and an the 60's psychedelia era" (Tom Franks, Folkwords UK). Time upon time it has been deemed unique. "They create a sound of luminous spirituality that sets a fire in the mind." (Scot Casey, What's Up Magazine). Music critics were interested in "a lack of special effects, just pure musicianship." (John Apice, No Depression).
Since then, personnel shifts have landed the full-time band member lineup of the founders Kyle Findley-Meier (rhythm guitar, lead vocal) and Ben Meyer (lead guitar, vocal), along with Jeff Lacy (drums, vocal), and Marcus Nevitt (keys, lap steel, vocal). "We've had a lot of great crews in this band. This feels like the one, though." says Findley-Meier. "We are good friends, kinda brothers with a mission. It's important to all of us to create substantial lyrics and music that makes us feel something."
Now, in 2019, their second full-length album, "All of Us" is projected to be released. Recorded by Pacific Northwest studio master Michael Iris in the Cascade foothills' Bell Creek Studio, featuring a smattering of skillful musicians and friends from the area, the record is a true call out to the band's influential roots. "It's kind of our response to both not releasing anything for a while, and how much everything has changed since then." Findley-Meier says. "All of us know how important this project is in our lives, seeing what art can do to inspire us to come together in strange times of adversity. It's our homage to the music that inspired us the most from the 60's, when rapid social change led by art was as necessary as it is now."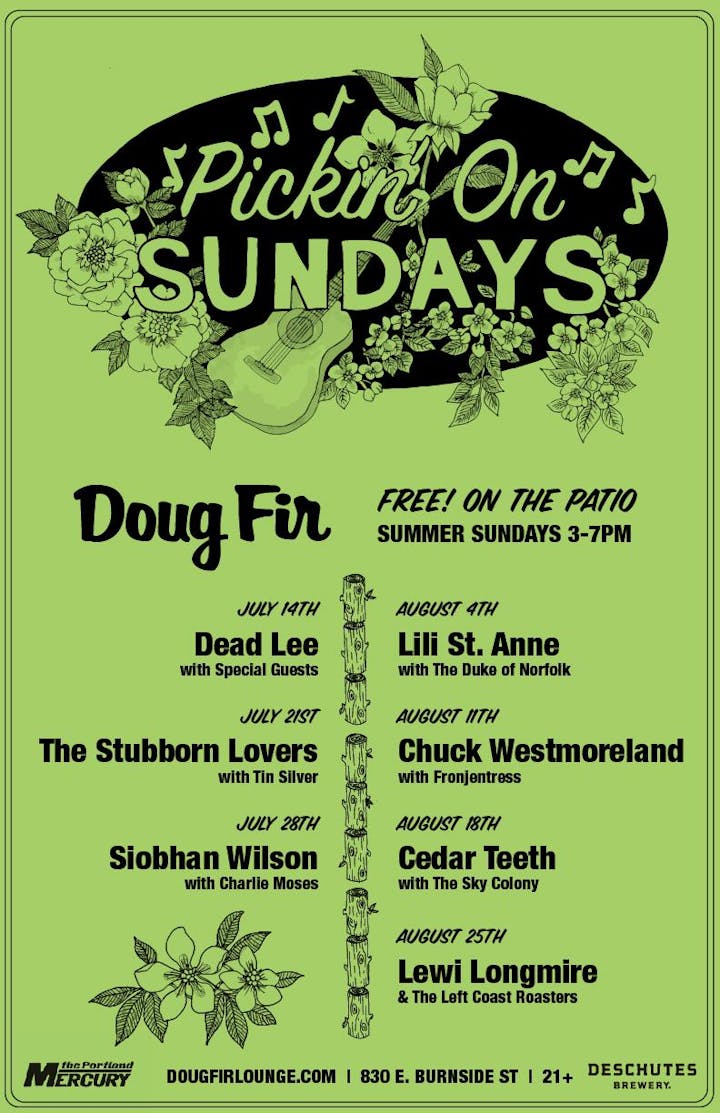 Performers
Date and Time
Location