Description
Learn How to Turn Your Dreams into Reality:
20 Steps to Launch, Grow & Scale a Business
15 Habits Entrepreneurs Can Prioritize to Achieve Success
10 Skills to Have
5 Things NOT to Do in Business
Plus Bonus Pick My Brain Q & A Session with tips from my own Entrepreneurial Journey and Two Surprise Guest!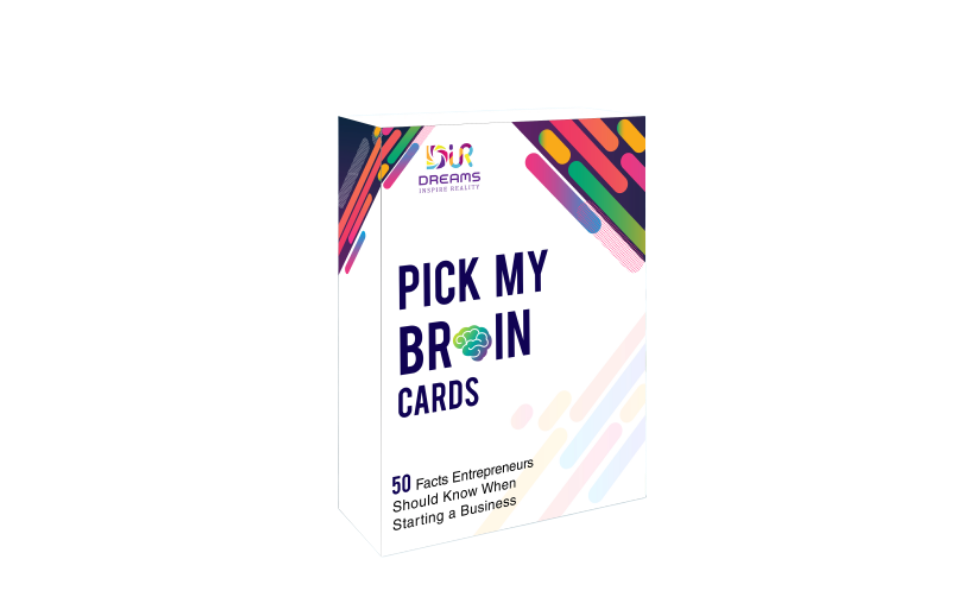 Have you ever wanted to "Pick the Brain" of your favorite Entrepreneur? But you couldn't afford to pay them for their expertise or time? Yet, understanding how they may feel every time they hear that phrase, it can feel very transactional and dehumanizing, as if it's just their knowledge you want, rather than to build a relationship with that person. Their brain is their main asset. So, when asking to pick someone's brain, you are essentially requesting them to give away free information that they use to earn a living.
During this "Pick My Brain Card" Workshop, we will be covering 50 facts every entrepreneur should know whether new or seasoned. The facts are split into four different categories that build on each other.
First, are twenty steps to start a business. Second, are fifteen habits every Entrepreneur must prioritize to achieve success.
Third, are ten characteristics of successful Entrepreneurs. Finally, a list of cautions with five things NOT to do.
All these facts come together to provide you with the ultimate guide for Entrepreneurial success.
Register Today!
Purchase Pick My Brain Flash Card Series HERE (Needed for Workshop Walk-through)
Small Intimate Setting with Less Than 30 Entrepreneurs Ready To Take Their Business to the Next Level!
(Light Lunch Included)
Pitch Competition on Each Tour Stop