Description
Kiss 2018 goodbye! It's time for a new year, a better year, a brighter year, a year stuffed full of joy and laughter and epic music. It's time for 2019!

For our 5th annual New Year's Eve Super Bash, we're getting down with all the things that lift you up - live music, DJ's, karaoke, drag, balloons, champagne, confetti and multiple bars. It's three parties in one with all three stages going all night.

Our restaurant will serve tasty bites and drinks while electro-funksters Planet Booty rock the Cabaret Stage. One of our two theaters will feature Drag-aoke, hosted by Cruzin d'Loo, with a mix of drag performers from Ain't Mama's Drag and killer karaoke performances from all the party peoples in attendance (that's you!). Our second theater will be transformed into a dark and sexy dive bar with more drinks and a chill hang out zone. Plus every ticket comes with a hosted champagne toast at midnight!
Planet Booty is probably not what you think it is. Experience the infectious power of their live shows, dance and sweat along with these talented musicians, and feel the intense, penetrating gaze of frontman Dylan Charles Germick as he begs you, in all sincerity, to love yourself no matter what.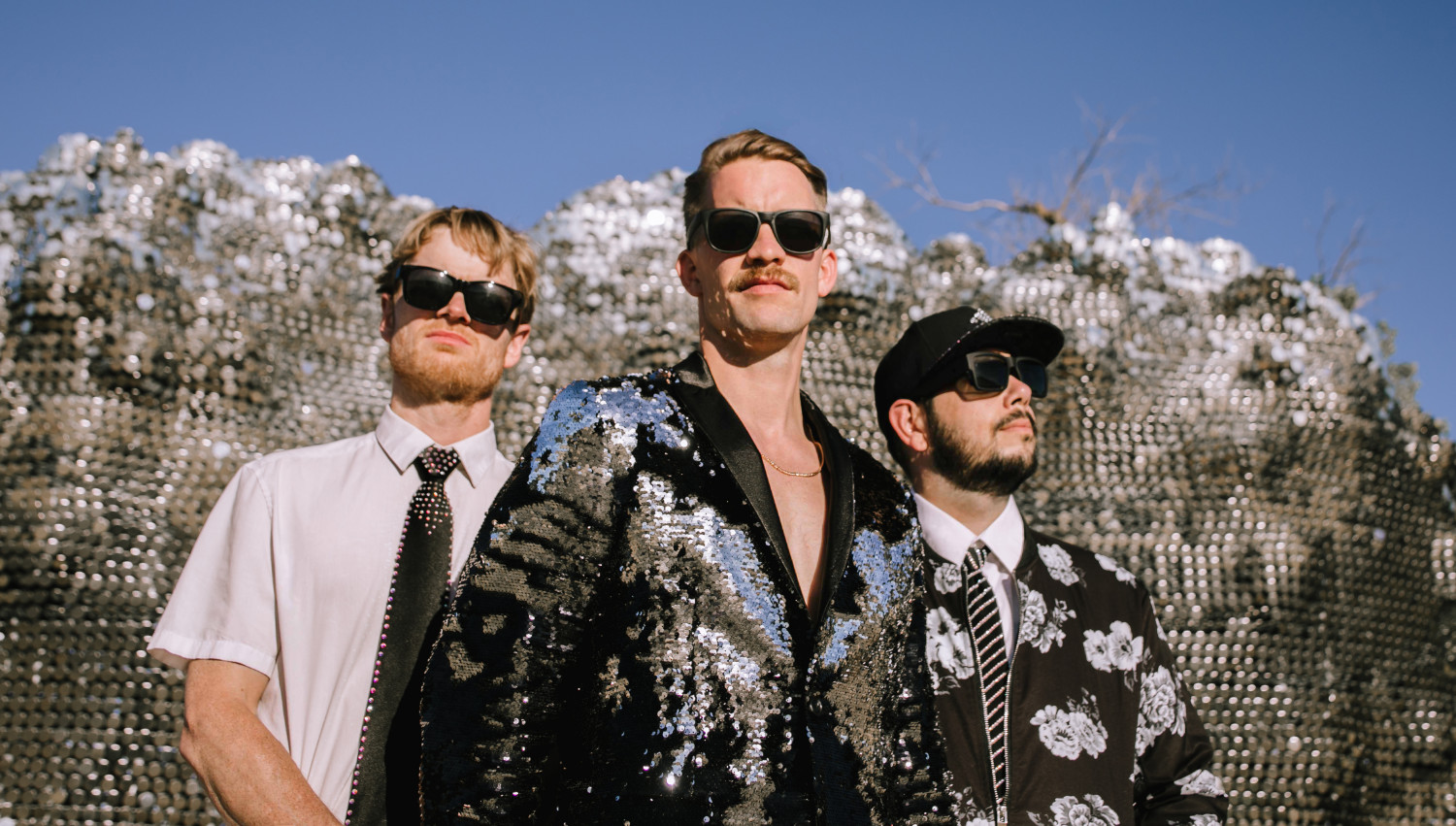 Doors at 8pm. Entertainment starts at 9pm. Only 50 early bird tickets available!
FAQs
— Age restrictions: The event will be 21+
— Dress code: Dress to impress! Even if that's the most impressive casual outfit you have.
— Parking information: Street parking is free after 6pm. There are several lots within a couple of blocks, and of course we're just two blocks from Powell or Civic Center BART and a bunch of Muni stops cause we know a lot of you want to ditch the car for the night.
SOME PICS FROM PAST YEARS' SUPER BASHES