Piano/Drama Concert - Karolina Syrovatkova as seen at the Kennedy Center.
Description
Visit www.everybluemoonconcerts.org for further details and upcoming concerts.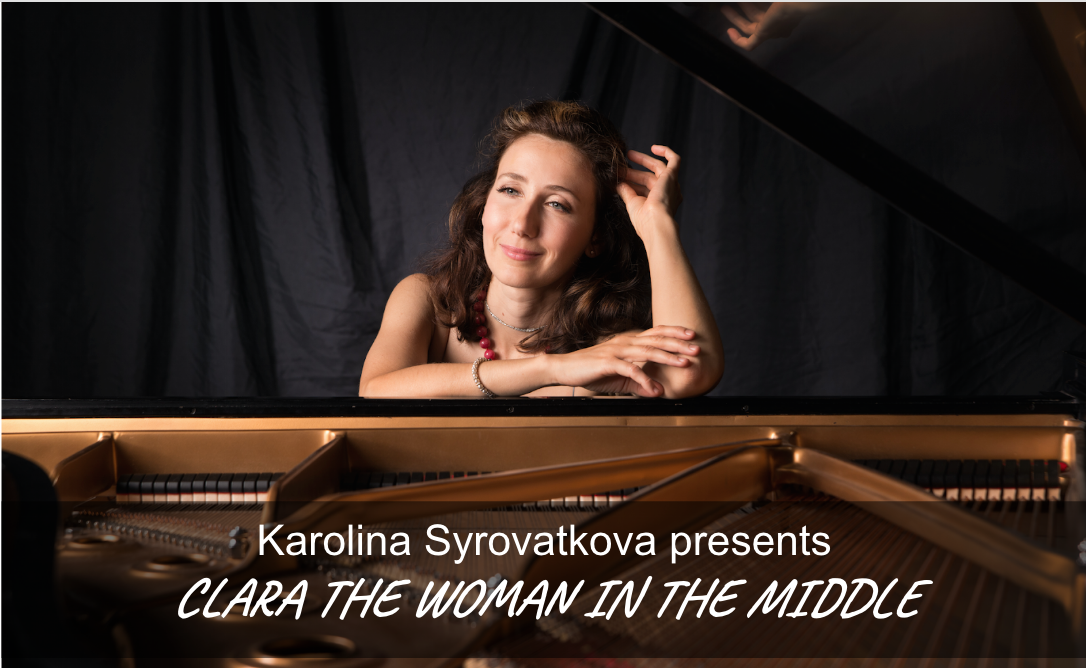 This is a rare Bay area performance in an intimate house concert setting on the Inverness ridge with Internationally recognized Czech pianist Karolina Syrovatkova has been called by the ABQ Review "a true poet of the piano." She is known for her innovative approach to performing in which she combines her pianistic and dramatic talents to create shows about great composers. She is the winner of several international competitions including the North London and the Sidney M. Wright Presidential Competition.
In addition to an active performing and teaching career, Karolina's multifaceted musical vision has led her to launch classical music series both in the US and in Europe. She has been a champion of Czech music, particularly the music of her distant relative, Bedrich Smetana and of Leoš Janáček. Her latest CD of Janáček's complete piano music will be released in December 2018. Her experimentation with bridging the gap between classical music and its audiences has led her to create a new art form she calls a "drama concert." Her series titled Living With the Great Composers combines theater and a classical piano recital in an educational, easy-to-understand and easy-to-love format. She has written and channeled the personae of Fanny Mendelssohn, Clara Schumann, Olga Janáček, and Caroline von Esterházy. You can find her on Youtube: Youtube/karolinasyrovatkova or www.pianistkarolina.com
Sign up to hear about EVERY BLUE MOON CONCERTS events.