American pianist Reed Tetzloff performs a unique recital at the Wolfsonian Museum - FIU (Miami Beach)
About this event
The Miami International Piano Festival presents some of the most astonishing artists of today's world scene in its DISCOVERY SERIES. On this occasion, American pianist Reed Teltzloff performs a boutique selection of solo piano pieces, at the magic landscape of the Wolfsonian Museum in Miami Beach.
"A musician of great authority." - Richard Goode
Valet parking is included with your ticket!
You can know more about this concert on our website: www.miamipianofest.com
PROGAM:
Rameau/Tetzloff: Entrée de Polimnie, from Les Boreades
Rameau: La Poule, Les Triolets, and Les Sauvages, from Suite in G minor
Fauré: Barcarolle no. 4 in A flat major, Op. 44
Debussy: Feux d'artifice, from Preludes, Book II
Scriabin: Etudes in B flat minor and D sharp minor, Op. 8, no. 11 and 12
Schumann: Carnaval Op. 9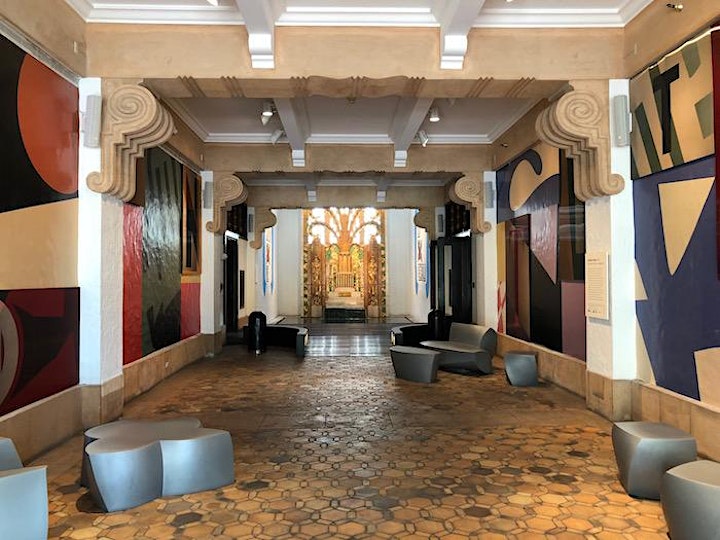 The Wolfsonian Museum - Miami Beach
Main stage for the MIPF Discovery Series
Organizer of Piano recital at Miami Beach: American pianist REED TETZLOFF
Mission: The mission of non profit Patrons of Exceptional Artists, through the presentation of The Miami International Piano Festival and an expanding variety of concert series, is to discover, promote and support the great Masters of the keyboard emerging in this generation; to rediscover unusual repertoire while providing audiences with a unique musical experience; to become a resource to agents, promoters and orchestras and, most importantly; to build the audiences of the future to help insure the very existence of classical music.