Piano Jazz Mass Celebrating Community and Homecoming Sunday on the Feast of...
Description
At 10 a.m. Sunday, Sept. 17, we will celebrate our annual Community and Homecoming Sunday on the Feast of St. Cyprian with a special piano Jazz Mass and visit by our Bishop.
Our Bishop, The Rt. Rev. Marc Andrus, will preach, anoint those who are seeking healing, and celebrate the Eucharist. A festive coffee hour will follow with our bishop.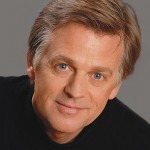 San Francisco Musician Stephen Prutsman will be at the piano for a mix of music reflecting African American spirituality. We'll also be welcoming representatives of the community that share our building, neighborhood friends, and some of our former members to join us on this our Homecoming Sunday.
St. Cyprian was Africa's first martyr and is of special importance to African American Christians. Our congregation - as San Francisco's church for African American Episcopalians - carries this good saint's name into the 21st century.
Please join us for a time of progressive preaching, soulful music, healing prayer, anointing, community, and conversation. All are welcome.
St. Cyprian's! We are a landmark congregation for San Francisco's African American Episcopalians. In 1960 our members built and opened this sacred space. They paid off the mortgage through pledges and BBQ dinners and rummage sales and community dinners. Today as we stand on their shoulders, as we offer you a Christian community where all are welcome, where everyone can find their place, where diversity of race and orientation are part of who we are.
Standing near the center of the city, on the edge of two different neighborhoods (the Western Addition and North of the Panhandle neighborhoods) which are very different but occupy the same geographical space. We are "a San Francisco kind of Jesus joint." St Cyprian's is a congregation emboldened by the opportunity to engage with our energized urban neighborhood to create a community where everyone matters.