PIA day @ Continental Deep Learning Competence Center Budapest
Description
The PIA project is a collaboration project between Continental Automotive Hungary Kft and Budapest University of Technology and Economics (BME) Faculty of Electrical Engineering and Information, Department of Telecommunications and Media Informatics and Department of Control Engineering and Information Technology. The motivation of the cooperation project is to establish a strong relationship between industry and academics with the goal of delivering experiments and new approaches for automotive along with supporting student project and researches in BSc, MSc and PhD programmes.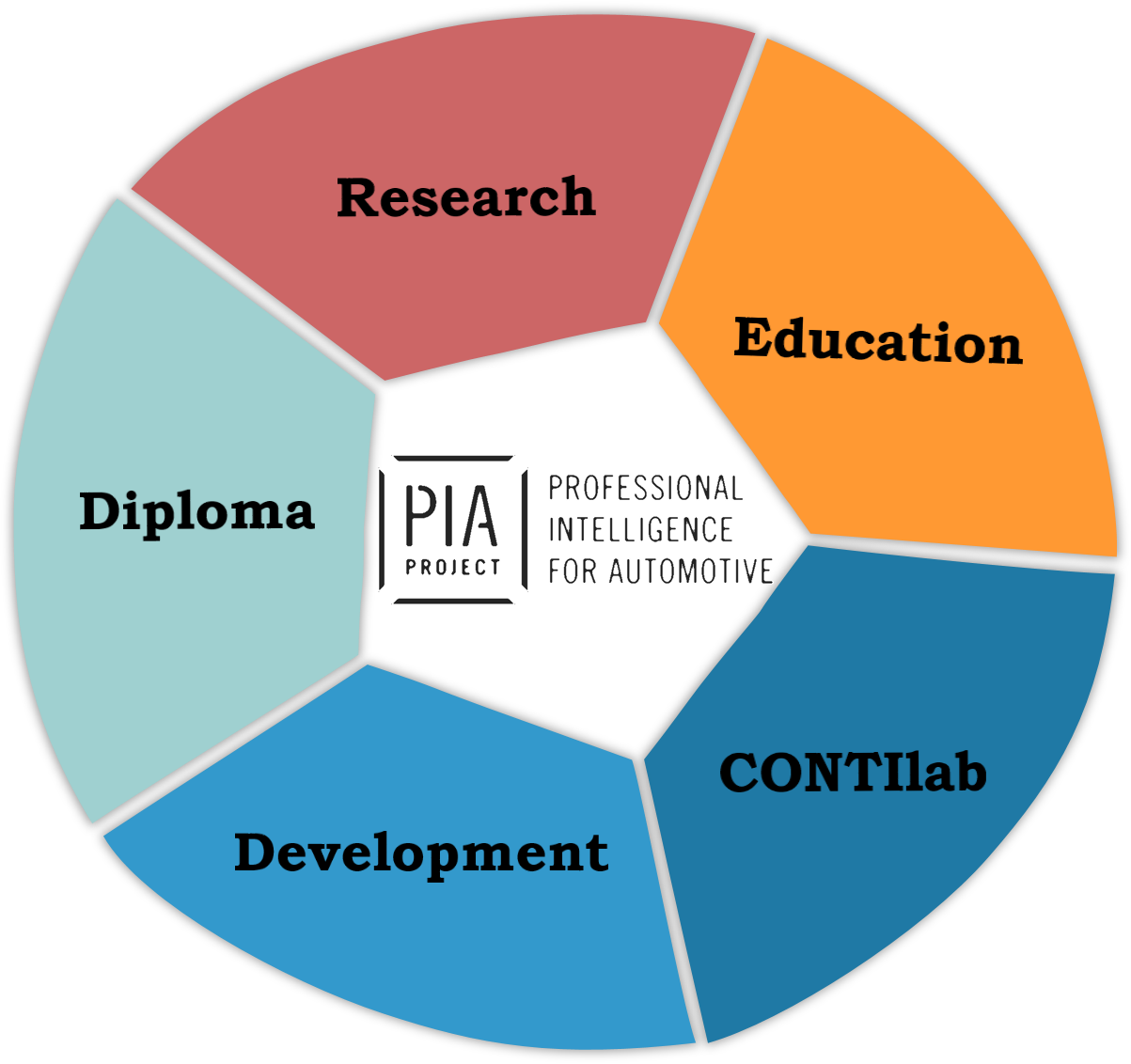 We invite all AI enthusiastic students to our "PIA day" event at Continental's Deep Learning Competence Center in Budapest for an afternoon workshop where we present the hottest topics in the area of AI for autonomous driving.
The number of participants is limited so don't hesitate to register.

Target group
AI enthusiast students
Content

PIA project presentation

Ongonig research topics

Duckietown demo

Applied AI in automotive demo

Networking
Agenda
15:00 Welcome
15:15-16:00 Robert Moni (PhD student @ BME, Deep Learning Engineer @ Continental) PIA project presentation
16:00-16:30 Students and interns work
16:30-16:50 Invited speaker: Muralikrishna Sridhar (Solution Architect for Machine Learning @ Continental) - "Autonomous AI Platforms – Towards a generic platform for Autonomous Mobility"
16:50-17:10 Dr. Deák-Meszlényi Regina (Deep Learning Expert @ Continental) - "Neural Architecture search"
17:10-17:25 Duckietown presentation
from 17:25 - Networking, small reception
(Please, note that the programme is subject to change.)