中科院生物与化学交叉研究中心海外PI招聘

Tuesday, July 22, 2014 from 2:00 PM to 4:00 PM (PDT)
Who's Going

Loading your connections...
3 of your friends are going.
Share it to get more people on board!
Share

Sara Haughty
San Francisco, California

Luke Picard
London, United Kingdom

Rick Vespucio
Florence, Italy
Event Details
【时间】7月22日14:00-16:00
【地点】Lorry Lokey Stem Cell Research Building, G1002
265 Campus Drive, Stanford, CA 94305
【承办】斯坦福中国学生学者联谊会博士后部
【报名链接】https://www.eventbrite.com/e/pi-tickets-12184158145
如果你是生物与化学方面的专才?
如果你在十年磨一剑、等待厚积薄发的时刻?
如果你感受到了国家对人才的强烈感召、有志于投身海归报国大军?
那么心动不如行动,快来参加中科院生物与化学交叉研究中心(下称:生化交叉中心)海外PI招聘吧。
生化交叉中心是依托中国科学院上海有机化学研究所和上海药物研究所于2012年成立的一个跨学科综合研究中心。7月22日,斯坦福大学将迎来中科院生物与化学交叉研究中心的招聘人员。由斯坦福中国学生学者联谊会博士后部为大家请来IRCBC的co- founder、有机所副所长马大为教授和大家当面交流,来谈谈生化交叉中心的宗旨、岗位需求及未来愿景。2小时短而精悍的招聘会相信会让你不虚此行。报名请使用以下链接:https://www.eventbrite.com/e/pi-tickets-12184158145(并请动手把它加入到你的calendar里吧)
另外,7月23日还有一场在UCLA的推介会,信息如下:
Wednesday, July 23, 2014    
Location:  UCLA Campus
Address:  Boyer Hall 159, 611 Charles Young Dr. East. Los Angeles. 90095
Time:     15:00-17:00
1.中科院生物与化学交叉研究中心(下称:生化交叉中心)的简介

    中科院生物与化学交叉研究中心(the Interdisciplinary Research Center of Biology and Chemistry, IRCBC)是依托中国科学院上海有机化学研究所和上海药物研究所于2012年成立的一个跨学科综合研究中心。中心由中组部"顶级千人计划"(注:目前国内仅有三人)入选者哈佛大学的袁钧瑛教授领衔。中心以人类健康前沿研究领域中的神经系统疾病,如阿尔茨海默氏病、帕金森氏病、肌萎缩性脊髓侧索硬化症等与衰老相关的神经退行性疾病以及神经损伤和修复为核心,发展和运用最前沿的生物与化学技术手段对人类神经系统病变特别是神经退行性疾病中共性和关键性的科学问题开展研究。中心网址为http://www.ircbc.ac.cn/
  中心将配备世界一流的研究设备和条件,在今后几年重点对以下方向开展研究:
(1) 运用分子生物学、生物化学、生物信息学等方法阐明神经退行性疾病中细胞生物信号网络的变化;
(2) 构建和利用疾病动物模型研究神经退行性疾病和神经损伤与修复的分子机理;
(3) 使用基因组学方法发现与衰老相关的基因和调节机制;
(4) 运用蛋白质组学、代谢组学的手段系统化的研究神经退行性相关疾病的蛋白质结构与功能;
(5) 结合结构生物学、药物化学、药理学等方法寻找和优化干扰神经退行性疾病的特异性小分子调节剂,推动与制药公司合作并开发具有自主知识产权的创新药物等。
   中心将利用这些最先进的技术和方法从事细胞生物学、生物化学、分子遗传学、结构生物学、药物化学、质谱分析化学等方面的研究,通过跨学科、多层面的合作致力于解决神经退行性疾病和衰老等相关重大生命科学和医学问题,为发展相关疾病预防、诊断和治疗的新方法和新药物带来新的突破。
   The Interdisciplinary Research Center on Biology and Chemistry (IRCBC), the Chinese Academy of Sciences, Shanghai, is an exciting new collaborative research organization in China in collaboration with the Shanghai Institute of Organic Chemistry and the Shanghai Institute of Materia Medica. The vision of IRCBC is to bring outstanding biologists and outstanding chemists to work side-by-side at the interface of biology and chemistry using tools of chemistry, cell biology, molecular biology, proteomics and genomics to address the most interesting and important biological questions that are broadly relevant to neurological and neurodegenerative diseases.
 2. 生化交叉中心岗位介绍
Exciting Biomedical Research Career Opportunity in Shanghai, China
The IRCBC offers long-term stable support for research, highly competitive salary, benefits and generous housing allowance, new laboratory space and state-of-art core facilities. The IRCBC invites applications from outstanding candidates from all stages of career to apply for one of the two career tracks: Principle Investigators (PI), who will run independent research laboratories; or Technology Specialists (TS), who will run the core facilities.
The IRCBC is seeking applicants with expertise in following areas:
Cellular and molecular biology;
Chemical biology;
Super high resolution microscopy and image analysis;
Cellular neurobiology;
Electrophysiology;
Vertebrate and invertebrate animal models of neurological and neurodegenerative diseases;
Behavioral neurobiology;
Genomics;
Structural biology;
Medicinal chemistry
Please submit a curriculum vita with links to representative publication in the PubMed, one-page description of current research program and accomplishments, two-page description of future plans and the names of three references to: ircbc@mail.shcnc.ac.cn
Applications will be accepted until the positions are filled. Reviews of applications will begin in June 2014.
If you have any questions regarding submitting an application, please contact our administrator Min Huang at: mhuang@sioc.ac.cn.
IRCBC website: http://www.ircbc.ac.cn/ 
3 生化交叉中心近年的海外人才引进情况
自2013年来,中心已经陆续引进7名青年科研工作者作为独立PI 组建课题组(其中6人来自美国)。中心现有中组部"顶级千人"入选者1名,"青年千人"入选者5名,"百人计划"入选者2名。中心计划在今后的几年时间里,根据中心的研究方向和学科布局,着力引进海外高端科研人员,在中心再组建10-20个独立课题组。
4 马大为教授简介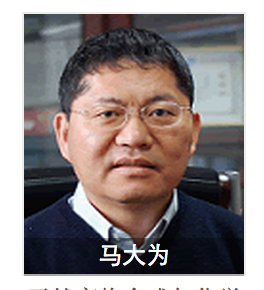 马大为教授为上海有机化学研究所的副所长,IRCBC的co-founder. 
简历: 1984年毕业于山东大学化学系;1989年于中国科学院上海有机化学研究所获博士学位;1990-1994年在美国匹兹堡大学化学系和Mayo Clinic神经化学和神经生物学研究部进行博士后研究;现任中国科学院上海有机化学研究所研究员、副所长兼纪委书记。荣获百人及杰青等荣誉。
研究方向:
具有重要生理活性的复杂天然产物的全合成及结构-活性关系研究;针对特殊靶点如G-蛋白偶连受体,蛋白激酶,蛋白水解酶和细胞凋亡过程的小分子调节剂的发现;有机合成方法学的发展和其在合成生物活性分子中的应用。
When & Where

Stanford University
265 Campus Dr
Lorry Lokey Stem Cell Research Building, G1002
Stanford, CA 94305


Tuesday, July 22, 2014 from 2:00 PM to 4:00 PM (PDT)
Add to my calendar
Organizer
硅谷表演艺术团
硅谷表演艺术团是一只年轻,有朝气和富有感染力的表演艺术团。它组成于湾区各界人士,如艺术家、工程师、医生、律师、会计师、教师、金融、保险专家等。他们有一个共同的目标,宣扬中国文化,传承中国歌舞。他们在工作之余热衷参与文艺活动,使湾区华人的业余生活丰富多彩。