Description
In partnership with Penn Cinema and Media Studies
We are excited to offer you a new film series. The PI-Philly movie club 2018-2019 edition will cover Comedia all'italiana (Comedy Italian Style). The term indicates a period (from the late '50s to the early '70s) in which the Italian film industry was producing brilliant comedies, characterized by satire of manners, absurd and grotesque situations, with a strong social focus.
Screenings will be held as usual on the 3rd Wednesday of the month at 6.15pm. Please, notice some schedule changes for the months of November, December 2018 and January 2019.
This event is made possible thanks to the support of our Members!
All movies are in Italian with English subtitles. Free entrance.
---
September 2018
La grande Guerra - The Great War (Monicelli 1959)
October 2018
Il sorpasso - The easy life (Risi 1962)
January 2019
Divorzio all'italiana - divorce Italian-style (Germi 1962)
February 2019
Lo scopone scientifico - The scopone game (Comencini 1972)
Marzo 2019
Amici miei - My friends (Monicelli 1975)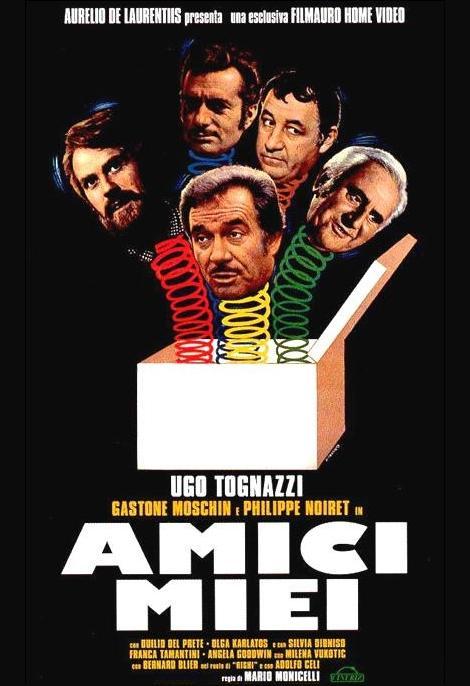 April 2019
La terrazza - The terrace (Scola 1980)