Sales Have Ended
Registrations are closed
Sales have ended for ISC's Pi Day "Pi K" Fun Run. Please do not show up if you have not officially registered in advance. Un-registered runners will be problematic and awkward for everyone. (Plus, it will get us in a lot of trouble and we don't need that.)
Event Information
Location
Fleet Feet Sports Chicago
150 W. Roosevelt Road
Chicago, IL 60605
Sales Have Ended
Registrations are closed
Sales have ended for ISC's Pi Day "Pi K" Fun Run. Please do not show up if you have not officially registered in advance. Un-registered runners will be problematic and awkward for everyone. (Plus, it will get us in a lot of trouble and we don't need that.)
If you registered for the 2020 Pi K run and did not get your t-shirt, email info@IllinoisScience.org and we'll try to work something out.
About this event
I'm very disappointed to announce we have to call off tomorrow's Pi Day Pi K Fun Run. The word came in from Fleet Feet late Thursday that they are suspending any group runs through the end of March.  
Of course the health and safety of individuals, and our community, is our top priority. I hope you all are doing your best to follow the guidance of experts and do whatever possible to prevent the spread of the virus.
Clearly, regulations and options relating to public events is changing very quickly these days. And making predictions and plans for the future is challenging, to say the least. However, we hope (and are currently planning) to reschedule our run through the simple math procedure of doubling – that is, making Pi (3.14) into 2Pi (6.28) and holding the Pi K Fun Run on Sunday, June 28th. We will hold your reservation, and your t-shirt & bib, until then with the optimism that we'll all be in a better public health situation by June. We'll be working with our long-time partner Fleet Feet Sports to continue this celebration of math and running and pie, and will keep communicating with you on the options. 
We encourage you to still celebrate Pi Day – go for a run yourself or patronize a local businesses that are offering specials for Pi Day (our list here), or perhaps write a thank-you note to your high school geometry teacher who taught you about pi. But first read this ISC Blog post with fun facts about pie, pi, and pizza that should inspire you to occupy yourself with baking to stay safe from the coronavirus threat. (Then read all our other blog posts because they're really interesting and informative!)
Run Start & Course: 
The 3.14-mile "Pi K" run or walk starts at 10:00am at three Fleet Feet Chicago-area stores. Doors open at 9:30 for you to get your t-shirt and trivia quiz. Locations for 2020 are:  South Loop, Lincoln Square, and Oak Park. (To quote the Grail Knight in Last Crusade "Choose wisely" there is a fee to change locations)
The course route will be determined by Fleet Feet running experts and maps will be available at check-in and possibly in advance. 
T-Shirts: 
Each runner who registers by Friday, March 6th will receive a Pi K t-shirt. After that, we can't guarantee supply or sizes. The ISC-branded Pi K shirt is made of cotton and will be available in small, medium, large and x-large. 
Packets & Party:There is positively NO PACKET PICKUP prior to the run but there will be a pie party after!
T-shirts, swag, and Pi Day quizzes will be picked up at check-in on race day. Bag check is available at the stores and you can change clothes there, so please arrive early. Post-run, back at Fleet Feet, we'll have bagels & coffee, pie, and a trivia quiz with prizes!
Awesome Sponsors!ISC is thrilled to partner with Fleet Feet Sports, Chicago's top running source, for this fun annual event. If you are interested in sponsorship opportunities, email Monica at PiDay@IllinoisScience.org.
Weather:   This is Chicago. Weather on March 14 could be warm and sunny, or cold, windy and wet. You know how to dress accordingly. Pi K takes place rain, snow or shine. If cancellation is warranted due to severe weather conditions, announcements will be made on the day of the run, not in advance. Even if the run is cancelled, the pie party probably won't be. We're not savages. There are no refunds but transfers are allowed.
WAIVER and RELEASE:Waiver of Responsibility: I know that participating in a running/walking event is a potentially hazardous activity. I should not enter unless I am medically able and properly trained. I agree to abide by a decision of a race official relative to my ability to safely complete the run/walk. I assume all risks associated with running/walking in this event including but not limited to: falls, contact with other participants, the effects of the weather, including low temperature/high heat and/or humidity, traffic, and the conditions of the course, all risk being known and appreciated by me. Having read this waiver and knowing these facts and in consideration of my entry, I, for myself, and anyone entitled to act on my behalf, waive and release Illinois Science Council and its officers and employees, DL ZIMCO, Inc. d/b/a Fleet Feet Sports-Chicago and its officers and employees, and all other sponsors, individuals, and volunteers associated with the event, their representatives and successors and all claims of liabilities of any kind arising out of my participation in this event. I attest and verify that I am physically fit and have sufficiently trained for the event. No refunds will be provided if race is canceled due to unforeseen circumstances or acts of nature. I realize that pictures taken at the race can be used for marketing materials and I consent that my image may be used. There are no refunds but transfers are allowed.
The Significance of Pi:Pi, in case you don't remember, is abbreviated to 3.14 but continues indefinitely. To date, it has been calculated by computer to over 1.2 trillion digits. Competitions exist for reciting the most digits by memory. As the world's most famous mathematical constant, Pi is important to many formulas used in mathematics, science, engineering and statistics. 
Benefits:All Pi K proceeds support the public science outreach programs of IL Science Council, a 501c3 organization. Your body benefits because you're exercising it with a slightly elongated 5K.Your brain benefits from cardio exercise, thinking & learning about pi, plus exercising it with our trivia quiz. Your heart & mind benefit because you appreciate that all event proceeds benefit ISC's efforts to bring engaging public programs on science, technology, engineering and math to our community.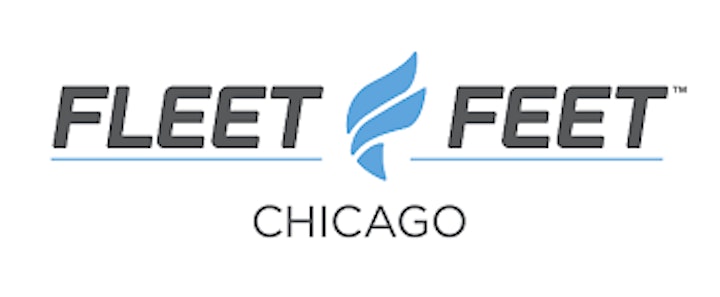 Date and time
Location
Fleet Feet Sports Chicago
150 W. Roosevelt Road
Chicago, IL 60605
Refund policy
Organizer of Pi Day "Pi K" Fun Run/Walk 2020 -- CANCELLED
Illinois Science Council ("ISC") is an independent 501c3 nonprofit with a mission to engage, educate, and entertain the adult public about science, technology, engineering and math (STEM) topics. We showcase the scientists and research of the Chicago-area institutions and companies that make Chicago our nation's true "City of Science." ISC serves as the science & tech complement to the region's arts & culture offerings, and the adult complement to student-focused programs, by raising understanding and appreciation of STEM subjects.
Carl Sagan also observed, "We live in a society that is exquisitely dependent upon science and technology in which hardly anyone understands anything about science and technology."  ISC is certainly working to change that!
ISC explores all areas of science and technology and we do so with a fun, non-stuffy approach. We don't care what's been forgotten since school (or never learned in the first place). It's simply about continuing to exercise our inexhaustible human sense of curiosity. We create free and low-cost programs open to the public (aimed at adults and accessible to teens). ISC's engaging programs include author talks (Mary Roach, James Hamblin, Lisa Randall, Randall Munroe, Michio Kaku...), film screenings ("The Believers," "The Atom Smashers," "I Believe in Dinosaurs"), topical talks (Science of Cooking, Your Brain on Happiness, The Brain on Addiction, Science of the Internet, Human Genome & Consumer Genetic Tests...), and experiential hands-on chemistry (Chemistry of... Beer, Chocolate, Whiskey, Coffee, Honey, Bread...), and more. 
Visit: IllinoisScience.org for more info or to volunteer in our work. To support our science outreach efforts, you can make a donation here, or buy something from our Science Swag store here.