Description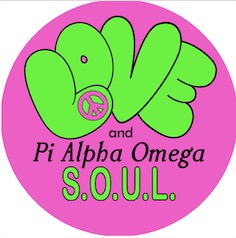 Pi Alpha Omega's Fall Retreat will be held on Saturday, August 19th from 10:00 a.m. until 3:00 p.m. at Atlanta Technical College, Dennard Ballroom. Online sales for t-shirts will end at 12:00 pm on Saturday, August 5th. Online sales for registration/meals has been extended and will now end at 11:59 pm on Wednesday, August 16th.
REQUESTED INFORMATION
Entrée Salad Selection: (All salads come with summer fruit salad, crackers, cookies and bottled water)
Caesar Bow tie pasta salad with grilled chicken

Garden salad with tomato cucumbers Southern chicken salad

Garden salad with tomato cucumbers grilled chicken

Chef salad with cheddar, Swiss, turkey and ham

Baby kale salad with carrots, grilled chicken

Spinach salad with strawberries, red onions and salmon
Registration Fee: $10 (includes meal)
We will be wearing the Pi Alpha Omega "Serious Matters" shirt and comfortable black pants during the retreat, as we address issues that require a serious understanding of and a commitment to what is required for operating efficiency within Pi Alpha Omega. If you did not purchase this shirt previously, you can include a shirt purchase as part of your registration.
Shirt Sizes (Shirts must be paid for before the order will be placed)
$21: Small, Medium, Large, X-Large
$23: 1X, 2X, 3X,4X
If you prefer to pay via check or money order, please make it payable to Pi Alpha Omega Chapter and mail completed form to the P.O. Box listed below. Please note, all mailed payments and forms must be post marked by Monday, August 14th (meals/registration only).
Attn: Brianca Martin
Pi Alpha Omega Chapter
P.O. Box 42992
Atlanta, GA 30311
Questions